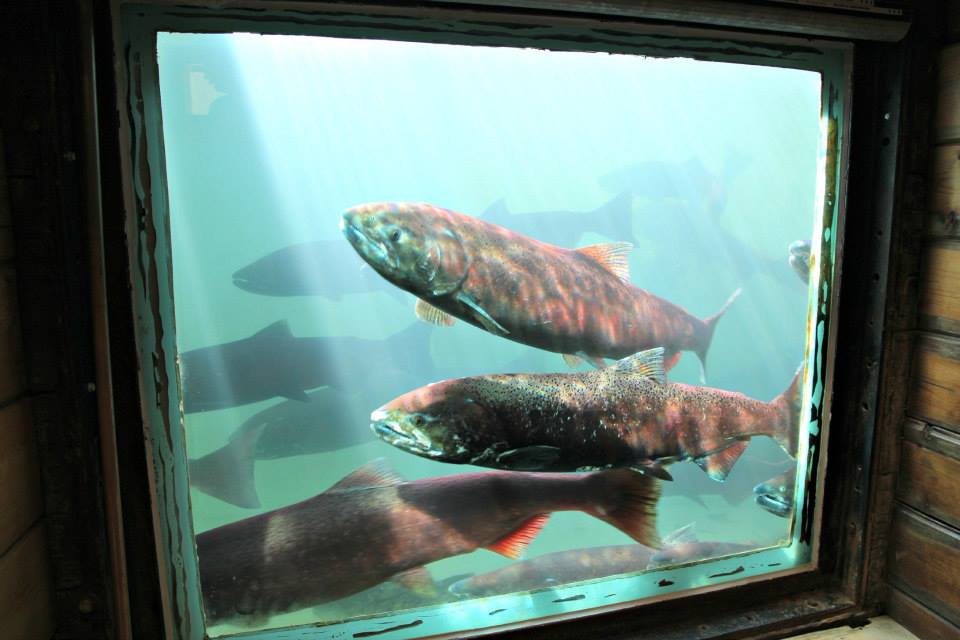 There's always something to see and do at the Whitehorse Rapids Fishway. The fishladder is open now until September 4th.
Come see the Chinook salmon and local freshwater fish travel through the ladder
Get up close and personal with the fish in our aquariums
Use our high powered microscope to see fish like you've never seen them before
Check out our underwater camera system and our salmon cam
Listen to elders' stories in our First Nations tent
Learn from our many information panels and displays that can be found throughout the property
Enjoy our special public art pieces, created by dozens of Yukoners
Don't forget about Visitor Appreciation Night, set this year for Wednesday, August 16th from 5 p.m. to 9 p.m.
Entrance by donation (suggested $3 per person)
Hours of Operation:
9 a.m. to 7 p.m., July 22
9 a.m. to 9 p.m. from July 23–Aug. 21
9 a.m. to 5 p.m. from Aug. 22–Sept. 4
Call (867) 633.5965 for further information.