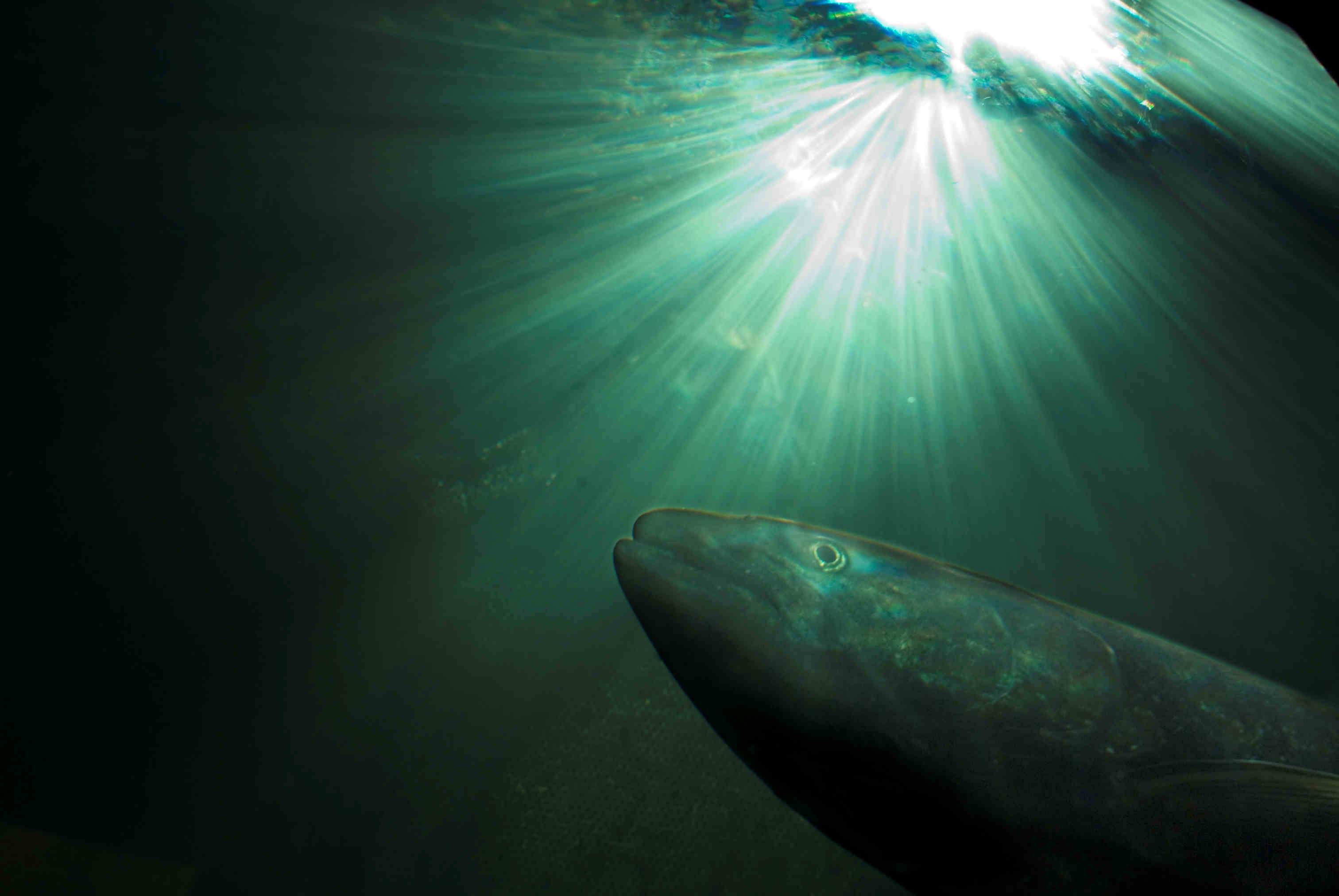 Our fishladder and nearby fish hatchery are helping to ensure the survival of the Yukon River's chinook salmon run.
Whitehorse Rapids Fishladder - Public Viewing Gallery Closed due to COVID-19
During COVID-19, the health and safety of Yukoners matters to us. And so do the fish.
In 2020, the Whitehorse Rapids Fishladder's indoor and outdoor public viewing galleries were closed to ensure that staff had enough space to carry on with critical research and conservation programs, while adhering to physical distancing protocols.
The viewing galleries remain closed at this time with hopes of reopening at a reduced capacity later this summer. More information about a potential reopening will be shared here and on Facebook.
The Whitehorse Rapids Fishladder is the longest wooden fish ladder in the world and plays a critical role in helping fish pass safely around the Whitehorse Rapids Dam. Important research and conservation work also takes place at the Fishladder each year to ensure that salmon populations are monitored and supported with egg fertilization and fish release programs.
visit us virtually
Yukoners and people around the world are encouraged to enjoy the Whitehorse Rapids Fishladder online by:
Watching live footage of fish travelling through the fish ladder on our Salmon Cam, and
Following @whitehorsefishladder on Facebook to watch a series of videos about the fish ladder, and the different types of research and conservation activities that take place each summer.
Whitehorse Rapids Fish Hatchery
Yukon Energy's Whitehorse Fish Hatchery, located just downstream from the fishladder, began in 1984 to support the repopulation of chinook salmon in Yukon. The hatchery later expanded to accommodate the rearing of fresh water species including Arctic char, kokanee salmon, and lake, rainbow and bull trout. The freshwater fish are used to stock pothole lakes in Southern Yukon.
The hatchery operates year round. Each year, about 60 female and 120 male chinook salmon are removed from the fishway. Eggs and sperm are collected and mixed. The fertilized eggs are incubated over the winter and the young fish (fry) are released the following spring into streams such as Michie and Wolf creeks in the Yukon River system.
Before the fish are set free, they have their adipose fin clipped and a tiny coded wire is inserted into their nose cartilage. This procedure identifies the stock, date and location of release and helps biologists track the number of salmon that return to the spawning grounds as adults.