Yukon Energy received a very special delivery today: a beautiful painting done by well-known landscape artist Doris McCarthy.
The piece, titled "Atlin, BC" was painted in 1980. It belongs to the Yukon Permanent Art Collection, which is managed by the Yukon Department of Tourism and Culture. The department displays various pieces from the collection in public places, and it has graciously loaned us the McCarthy painting for display in our reception area. We encourage Yukoners to come see it.
The painting depicts a scene in Atlin, British Columbia. Doris McCarthy apparently loved Atlin, and made numerous trips there. In her later years, when mobility became an issue, she would have a helicopter take her into remote areas around Atlin. McCarthy lived to be 100 years old.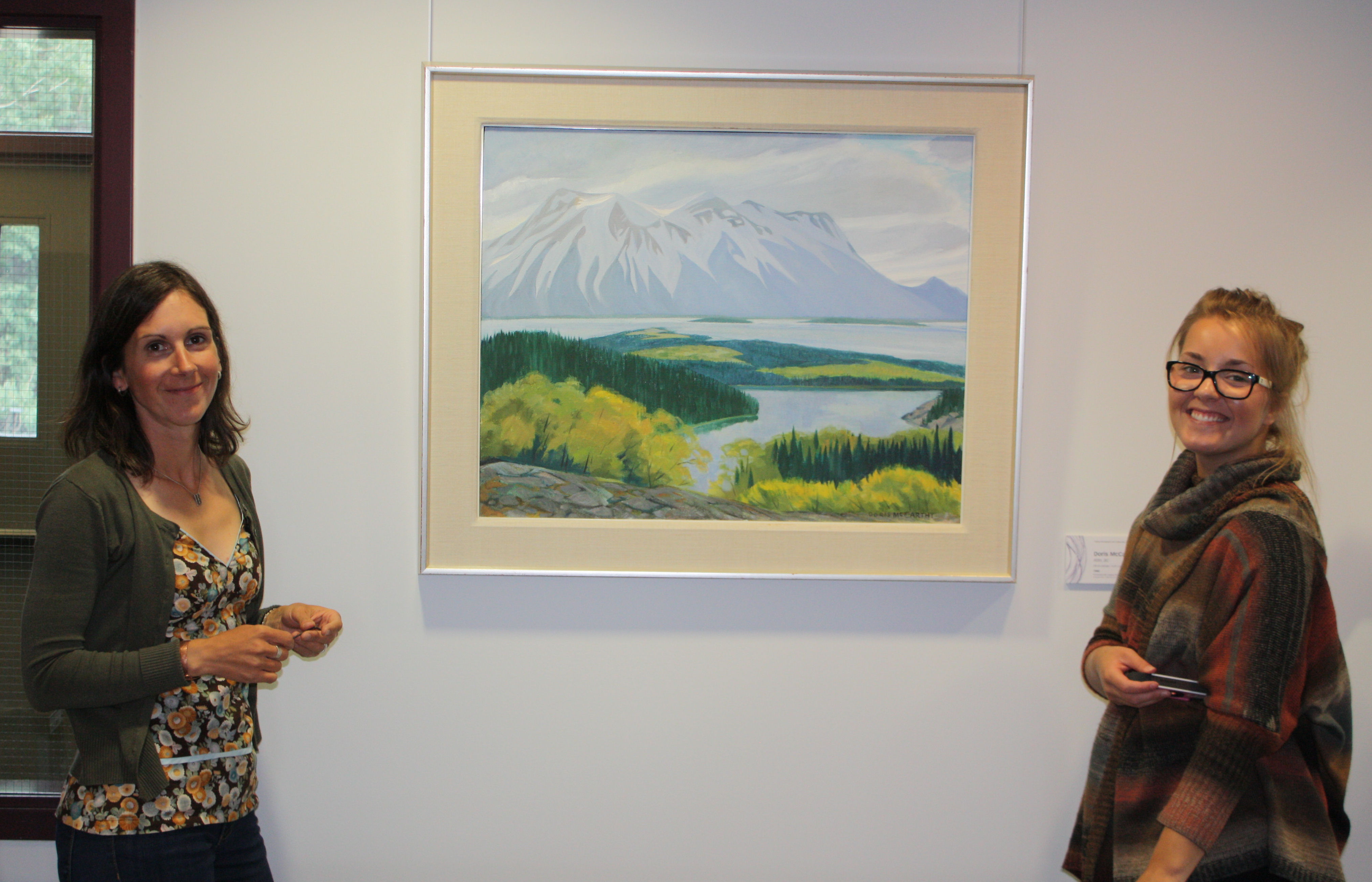 Art Curator Garnet Muething and Arts Program Assistant Emilie Meredith install the painting.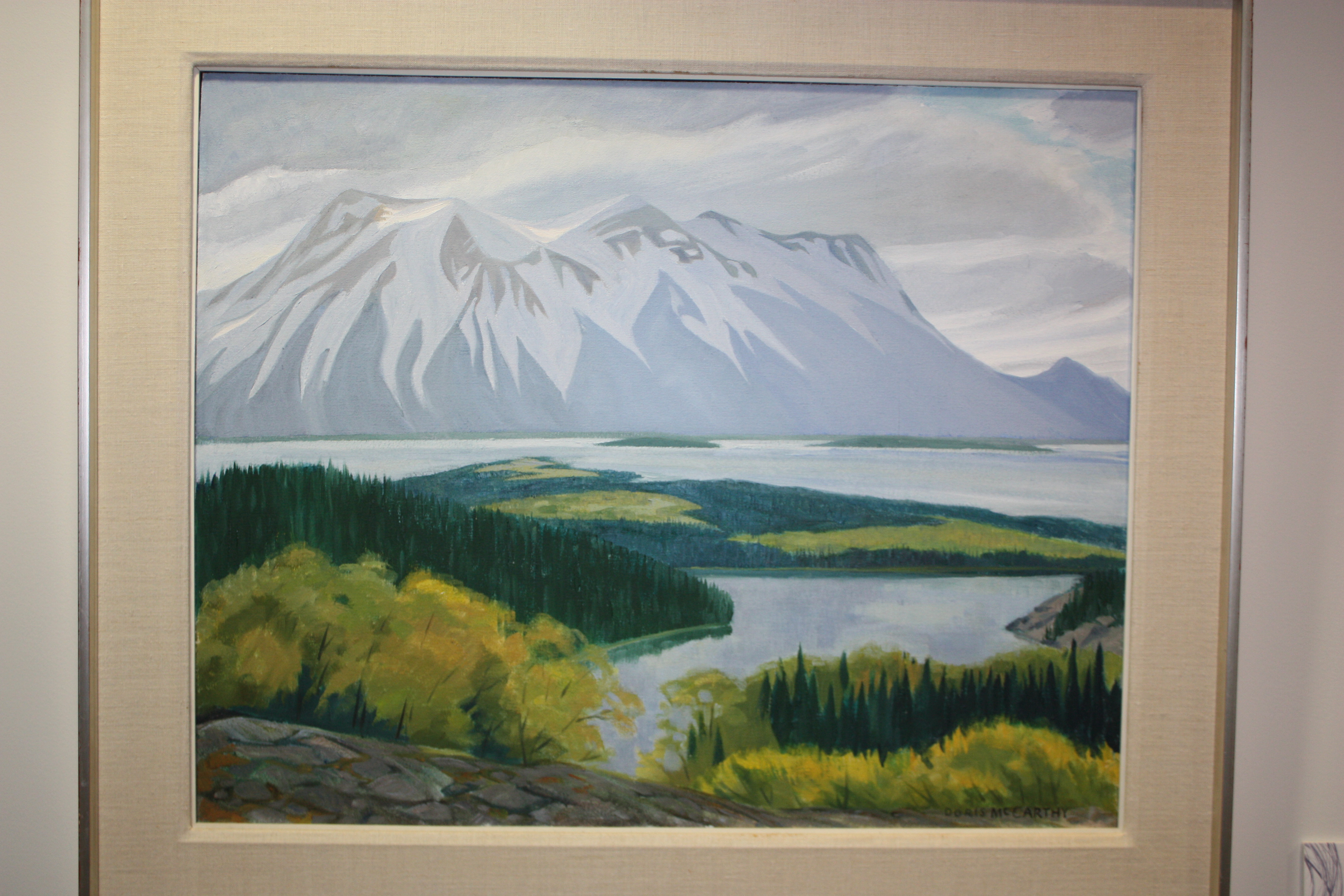 A close up. We love the colours!