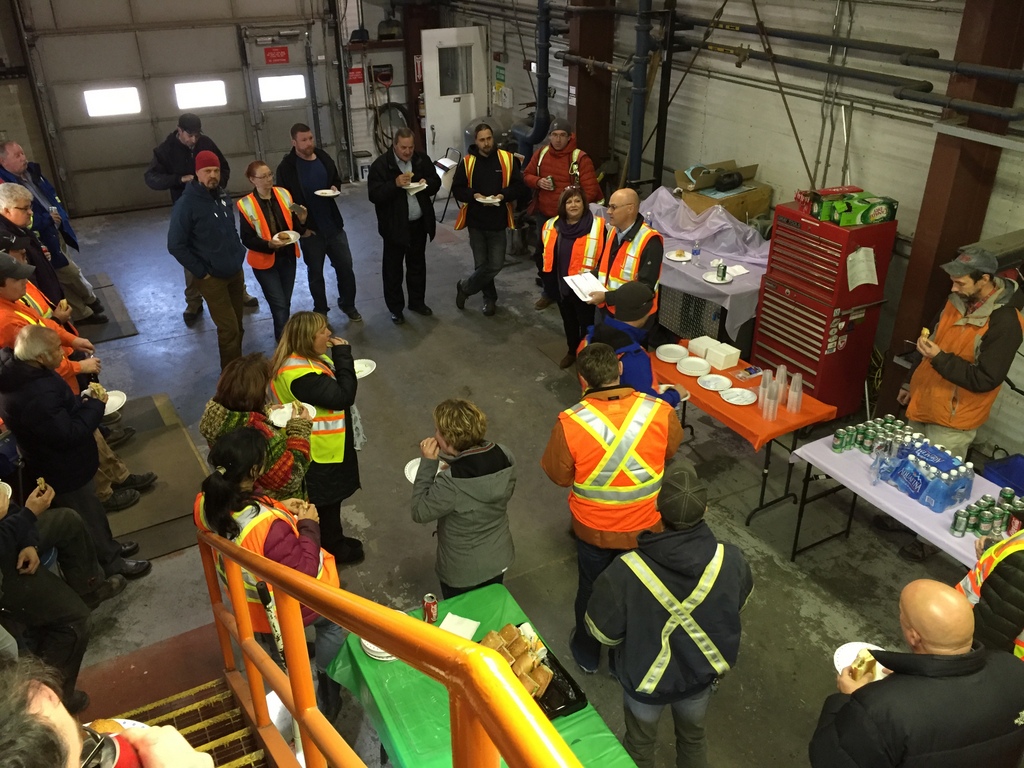 Yukon Energy strongly believes than when it comes to safety, we must not just talk the talk but also walk the walk. Our commitment to safety was recognized last week when we received word that we had scored 92 percent on an external audit done to maintain our Certificate of Recognition (COR). Yukon Energy became COR certified in 2009. External audits are done every three years to continue our certification.

We received high scores in all categories, and had perfect scores in several areas, including Safe Work Practices and Safe Job Procedures. The auditor said this was the first time he had ever awarded any company 100 percent in both those categories.
The COR program is an occupational health and safety accreditation initiative that verifies a fully implemented safety and health program that meets national standards.

We would like to thank all our staff for their continued commitment to the safety program here at Yukon Energy.
Photo: staff luncheon in our diesel plant to celebrate our COR re-certification.