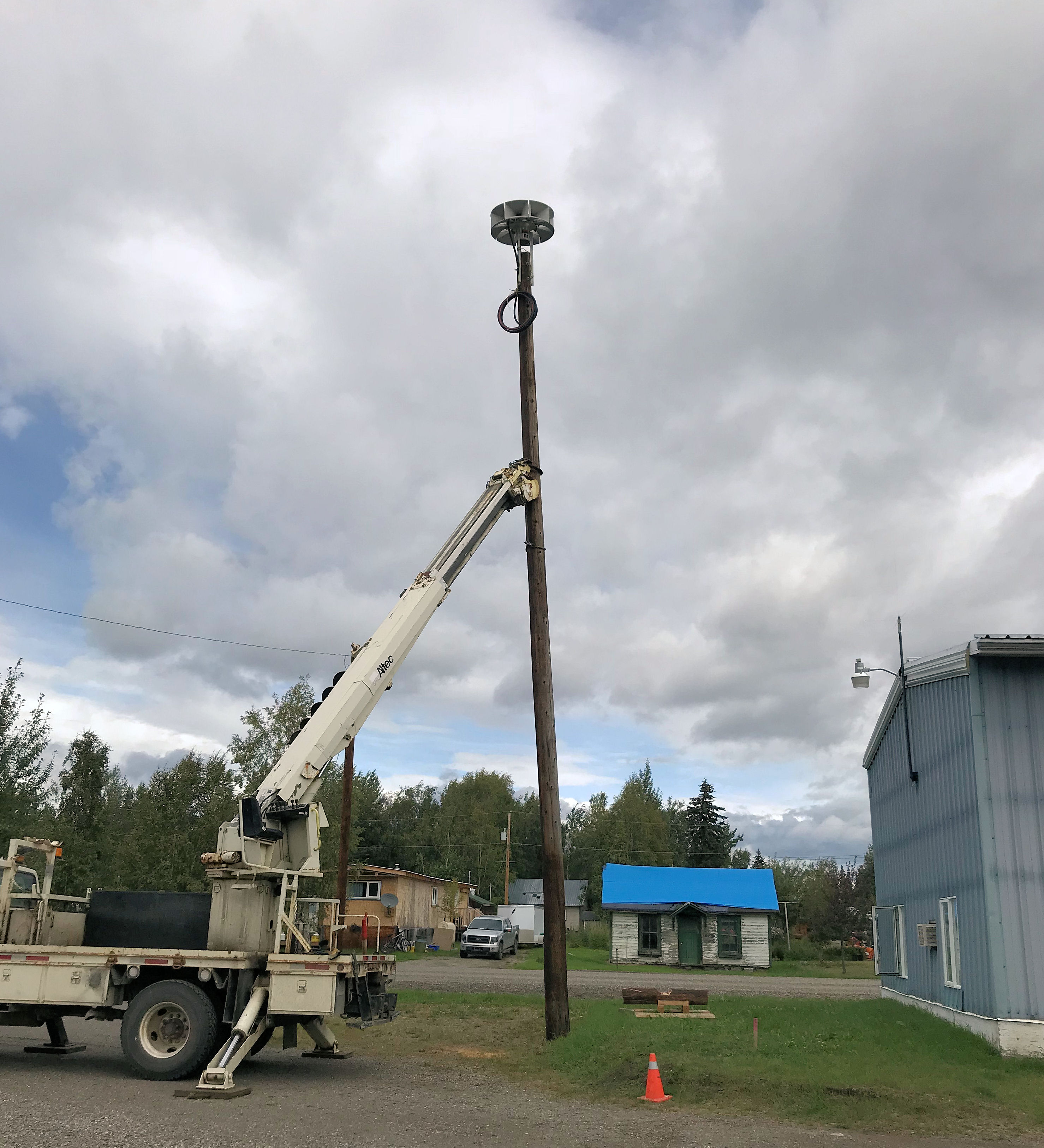 If you're in Mayo this coming Thursday, August 23rd, you may hear a sound similar to an air raid siren. Don't be alarmed. We have installed an early warning system outside of our Mayo office and will be testing it for a couple of hours starting at 11 a.m. on Thursday morning.
This equipment will serve two purposes – to provide an early warning in the event of a dam breach, and to notify you of a fire in the community. A continuous tone will warn of a flood as a result of a dam breach; an intermittent tone will indicate a fire.
Both the Village of Mayo and the First Nation of Na-cho Nyak Dun requested an early warning system such as this. We'd like to thank them for working with us on this initiative.