Since 1987, Yukon Energy has owned and operated the Aishihik hydro facility. The hydro facility is a key power plant in Yukon's electricity system, providing 25% of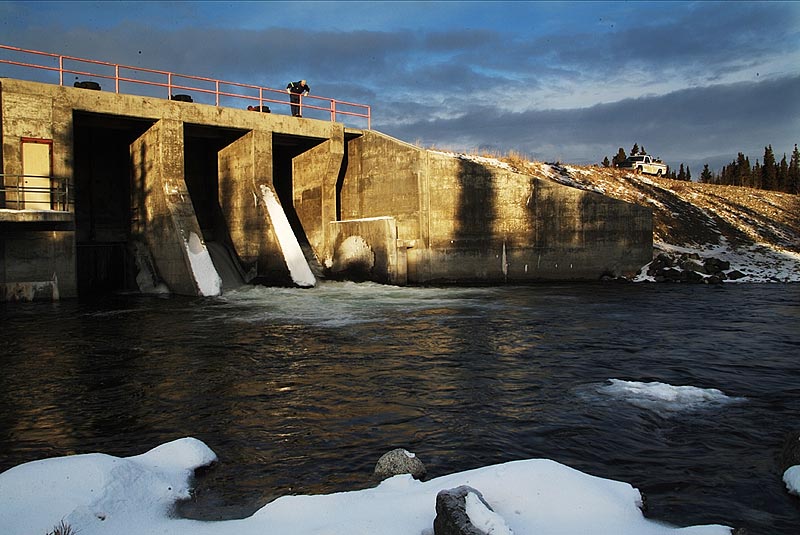 the renewable electricity available on the Yukon grid.
Our last long-term water use licence renewal for the Aishihik hydro facility ended on December 31, 2019.
In 2019, we applied for a short-term 3-year licence renewal. After a one-time 60-day renewal, the Yukon Water Board approved a 3-year renewal of our water use licence in February 2020.
In early July, we submitted a project proposal to the Yukon Environmental and Socio-economic Assessment Board to continue operation of the Aishihik hydro facility for up to a 25-year term.
The assessment will consider:
Our continued operation of the Aishihik hydro facility with the same conditions as today, except for reducing the summer aesthetic flows at Otter Falls. The proposed change is not expected to have significant adverse effects on fish, the look of the Falls, or other related interests.
Our continued work with Champagne and Aishihik First Nations and Yukon government representative to finalize a framework for a new Monitoring and Adaptive Management Plan that includes monitoring and management of the Aishihik hydro facility's effects on the land, environment and people over the long-term licence.
Ongoing involvement of Champagne and Aishihik First Nations in the monitoring and adaptive management activities, including socio-cultural monitoring as well as new monitoring activities in the environment downstream of the Aishihik hydro facility.
Next steps
The Yukon Environment and Socio-economic Assessment Act (YESAA) review process is expected to last between 6 and 12 months. At the end of the evaluation, the assessment agency will provide a report and recommendation about the proposal, and the territorial and federal governments will make a decision on whether and how the generating station will continue to operate.
The Yukon Water Board and Canada's Department of Fisheries and Oceans will then address licence and authorization terms and conditions. The water use licensing process will provide Yukoners with further opportunities to share their views about our long-term relicensing application.
The YESAB Designated Office in Haines Junction will seek feedback about the project proposal sometime after mid-2020.
Participate
Share your views and be a part of the YESAA process. Visit yesab.ca to submit your comments.
Learn more about our Aishihik Relicensing Submission