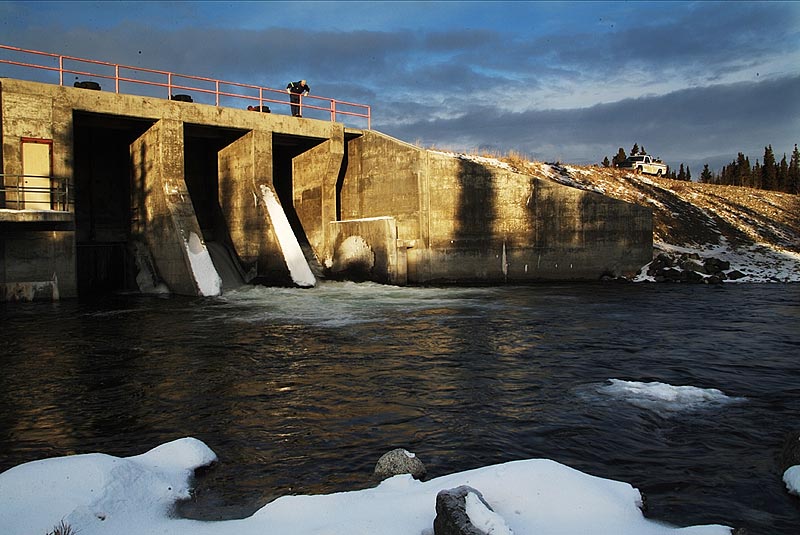 Since 1987, Yukon Energy has owned and operated the Aishihik hydro facility. The hydro facility is a key power plant in Yukon's electricity system. It provides 25 per cent of the renewable electricity available on the Yukon grid, including about 40 per cent of the electricity Yukoners need each winter.
Yukon Energy's existing water use license for the Aishihik hydro plant is set to expire on December 31, 2022. With that in mind, in July 2020, Yukon Energy submitted a project proposal to YESAA for a long-term water use licence renewal for the Aishihik hydro facility.
In October 2021, Yukon government's Energy Branch and Canada's Department of Fisheries and Oceans issued a joint Decision Document about Yukon Energy's proposal. Yukon Energy is currently developing a plan to address the terms of the Decision Document.
Following that, Yukon Energy will submit its applications to the Yukon Water Board and Department of Fisheries and Oceans for a 5-year water use licence for the Aishihik facility (2023–2027).
Considerations and next steps
Yukon Energy remains committed to working together with Champagne and Aishihik First Nations to develop a Monitoring and Adaptive Management Plan for the Aishihik facility that recognizes and supports the First Nations' values and interests to the greatest extent possible. Individuals who believe they will be adversely affected by the ongoing operation of the facility during the 5-year licence period (January 1, 2023 to December 31, 2027) are invited to identify themselves and submit a Notice of Claim. The Corporation will soon begin work on another YESAA proposal to seek permission to operate the Aishihik hydro plant beyond 2027.