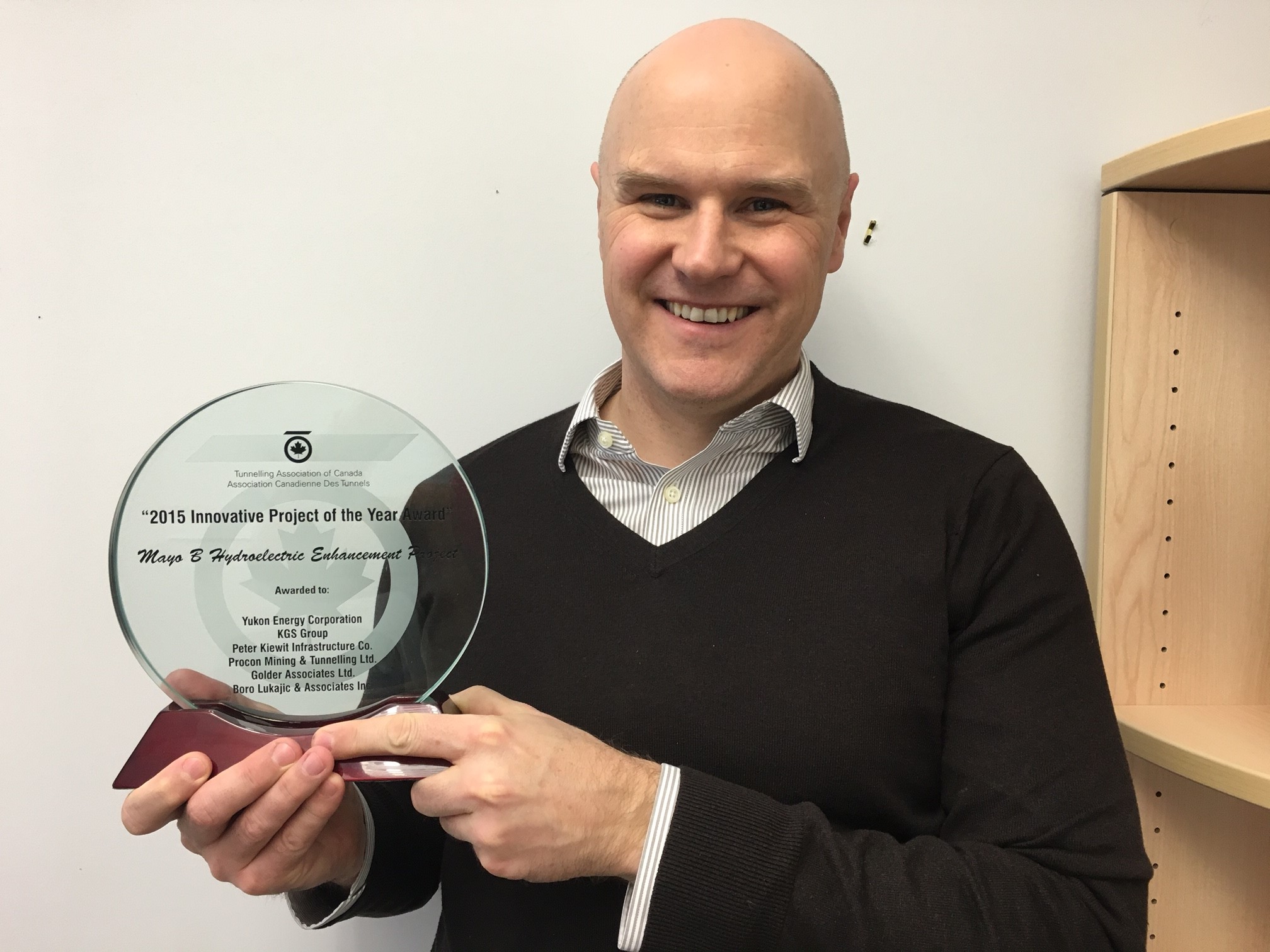 Yukon Energy is honoured to have received another award for our Mayo B project. The Tunnelling Association of Canada has recognized Yukon Energy and the major contractors who worked on Mayo B by presenting us with the "2015 Innovative Project of the Year Award". The major contractors include KGS Group, Peter Kiewit Infrastructure, Procon Mining and Tunnelling, Golder Associates, and Boro Lukajuk & Associates. This video, produced by the Tunnelling Association, provides some context as to why the project was selected for the award.
This is the second award we have received for Mayo B. In 2012, we received the Yukon Engineers Excellence Award, presented by the Association of Professional Engineers of Yukon to recognize achievements by local professional engineers and to promote excellence in engineering in unique northern climates and terrain.
Photo: Yukon Energy President Andrew Hall with the award.