The Ta'an Kwäch'än Council and Yukon Energy have signed a Memorandum of Understanding (MOU) that will see us working together on a variety of new initiatives. The MOU comes out of the Yukon Oil and Gas Act, which stipulates that any oil and gas development activities that fall within the traditional territory of a self-governing Yukon First Nation must provide certain benefits to that First Nation. In this case, the oil and gas development activities refer to Yukon Energy's natural gas plant that is currently under construction in Whitehorse.
The MOU outlines a number of possible benefits for the Ta'an, including support for the Fox Lake Chinook Salmon Re-stocking Program, development of a new website for the First Nation, and funding for Ta'an engagement, training or scholarships.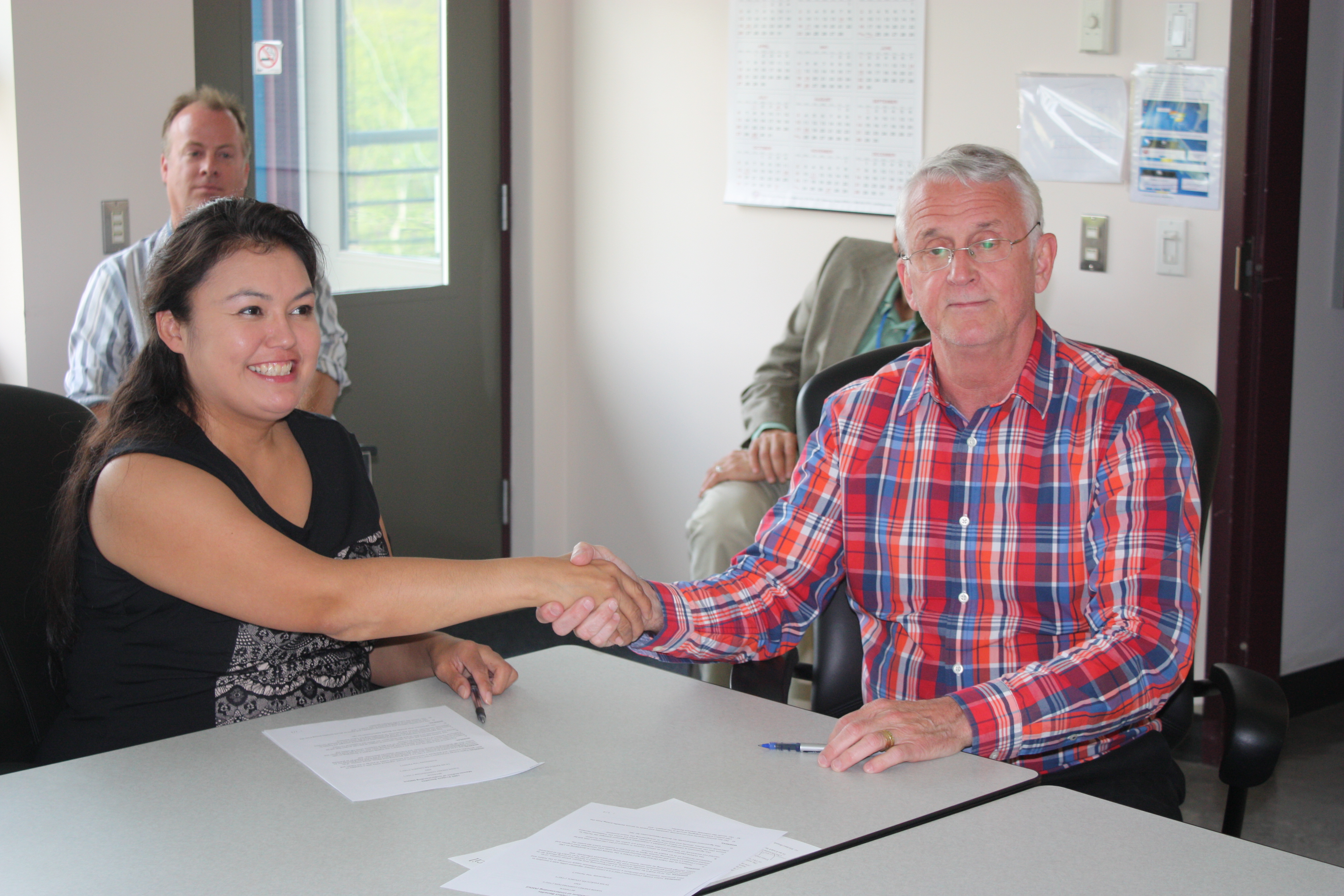 Ta'an chief Kristina Kane and Yukon Energy president David Morrison sign MOU.