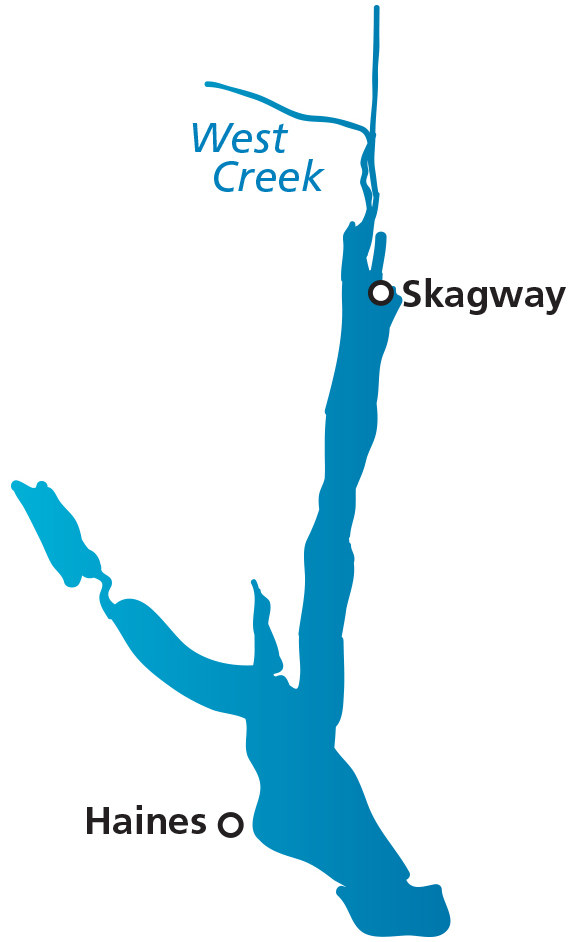 There's some good news regarding our quest for new sources of renewable energy. Yesterday, Yukon Energy and the Borough of Skagway renewed a Memorandum of Understanding that sees both parties continuing to work together on potential regional energy projects, including a 25-megawatt hydro dam at West Creek near Dyea.
There are a number of reasons why the West Creek initiative looks promising. In particular, there are synergies in terms of supply and demand that are appealing to both Yukon Energy and Skagway. The West Creek project would provide clean, quiet power to cruise ships docked at Skagway in the summertime. During the winters, when there are no cruise ships at Skagway and Yukon's energy demand is at its highest, Yukon Energy could purchase the excess renewable power.
There's another important benefit to West Creek being developed. If a transmission line were built between Skagway and Whitehorse, it would make other potential hydro projects located along the route more economically viable (right now possible projects such as Tutshi and Moon Lake would be expensive to develop because of the distance from transmission).
In a nutshell, the West Creek Hydro Project could go a long way to ensure energy security for both Skagway and Yukon.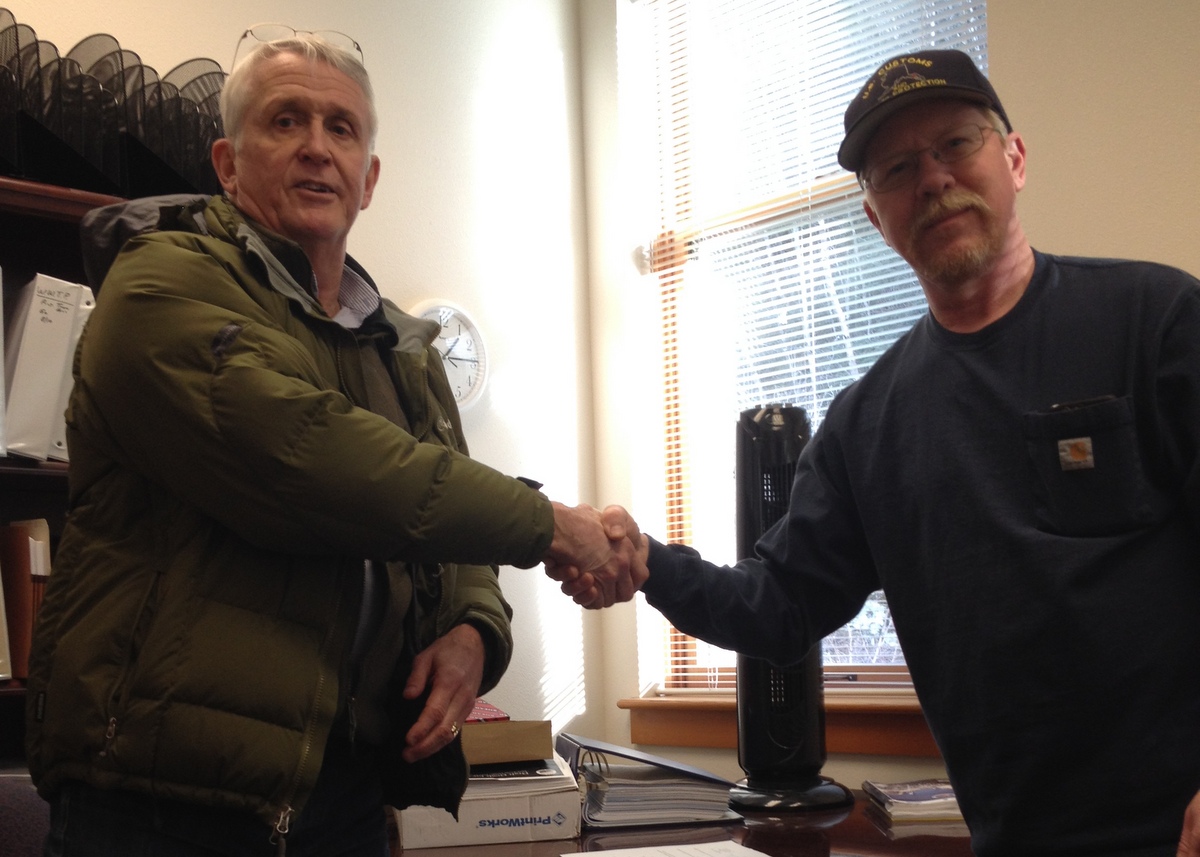 Yukon Energy President David Morrison and Skagway mayor Mark Schaefer renew the MOU for the West Creek hydro project.