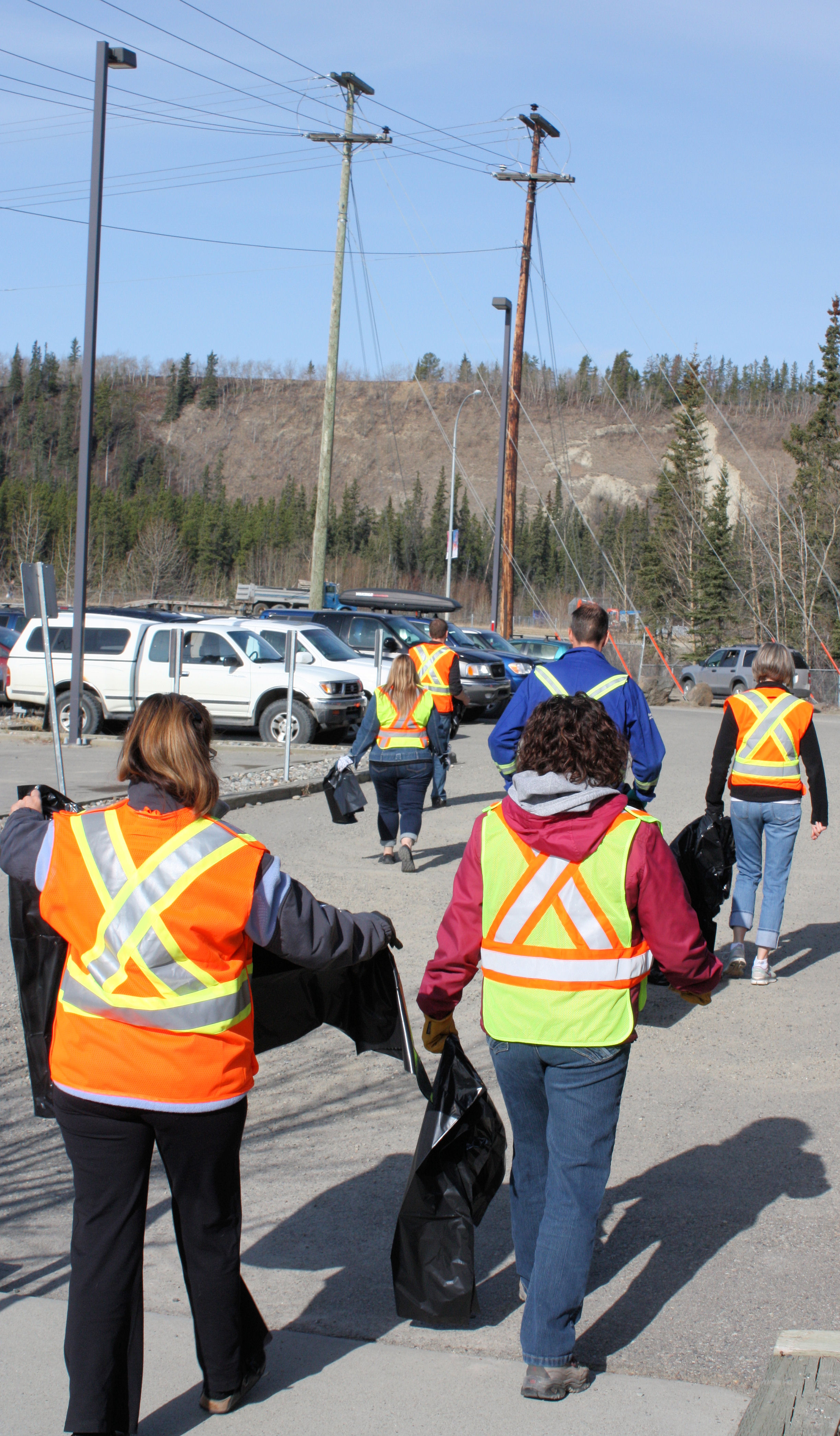 The area around Yukon Energy's Whitehorse hydro facilities is looking spic and span, after a 20-minute clean-up this morning by 15 Yukon Energy employees. It was part of a Whitehorse initiative to clean up the city.
Interesting finds included two dog dishes, a child's lunchbox, one sandal, compressed face powder, eye lash curler, an old and very broken hockey net, and a mysterious looking triangular marker.
Thanks to our staff, and to everyone in Whitehorse who took part in this city-wide clean up effort. Thank you as well to the municipality for putting on a great barbeque afterwards!