We are making good progress in getting rid of the ice causing problems for our Whitehorse hydro units. Yesterday afternoon we managed to get our largest Whitehorse hydro generator back on line, and this morning only had to use a small amount of Whitehorse diesel generation to help meet the morning peak. At the time this is being written (noon), we are not running any diesel at all.
Divers are still working to clear the ice from the trash racks (metal grates that prevent debris from getting into our turbines) for our three other Whitehorse hydro units. We expect they will be back in operation later today.
The problems began on Saturday night, when mild temperatures and high winds caused slushy sheet ice to break away from the shoreline of Schwatka Lake. The ice attached itself to the trash racks of all four of our hydro generators. We were forced to burn a substantial amount of back-up diesel to meet the demand for electricity.

This is an example of why Yukon needs thermal back-up. While it's desirable to not use diesel or natural gas for generation, in a case like this, it was a life line. We lost hydro capacity at our largest hydro generating facility, and yet no one lost their power.

Yukon Energy spent about $192,000 on diesel over the last few days. If the two natural gas units had been in operation, we would have saved at least $34,000 for those three days alone.
Here are some photos of the work that's going on to de-ice our trash racks. Photo credit: www.archbould.com.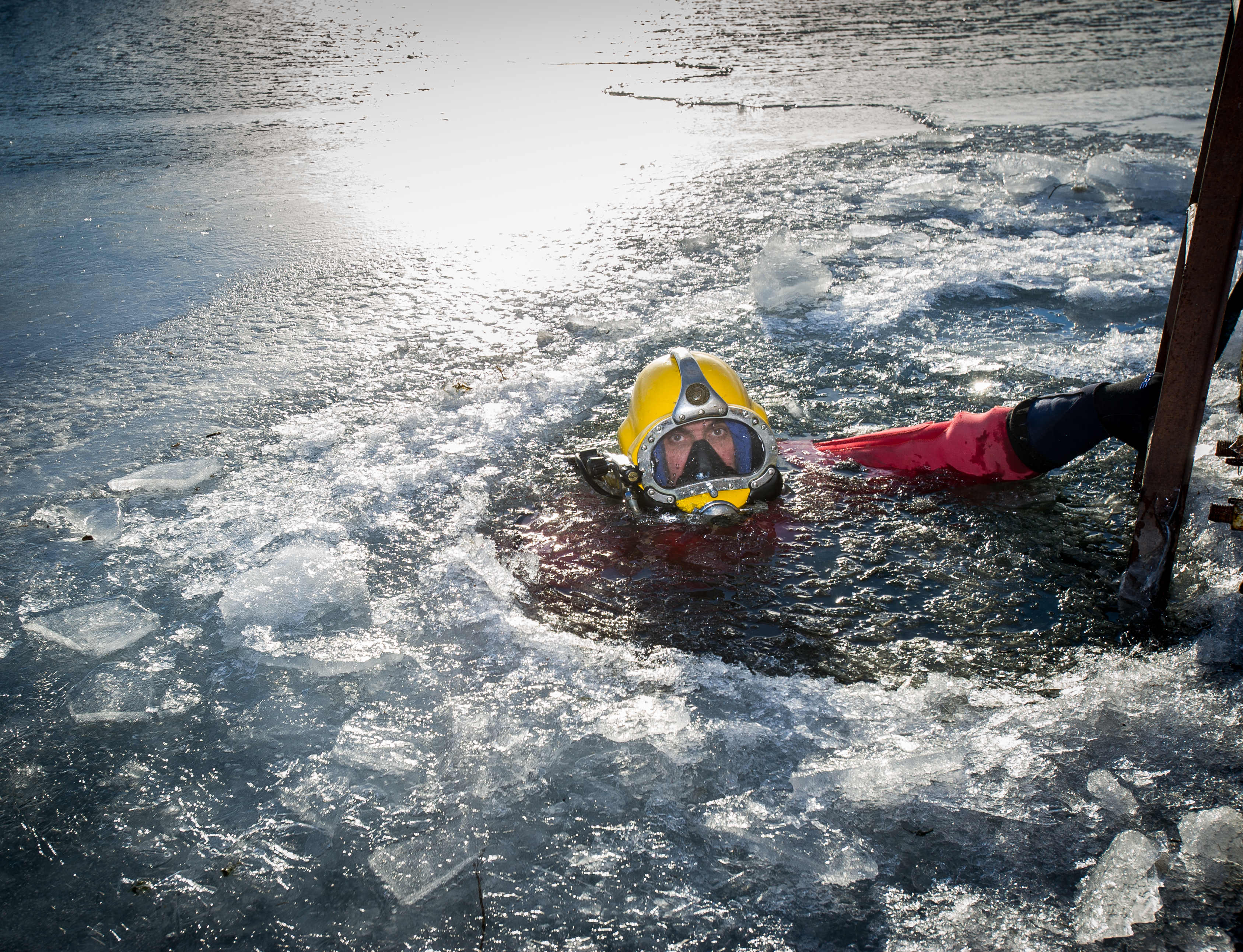 Diver Regis Groleau of ITB Subsea heading under water to melt the ice with help from a steam wand.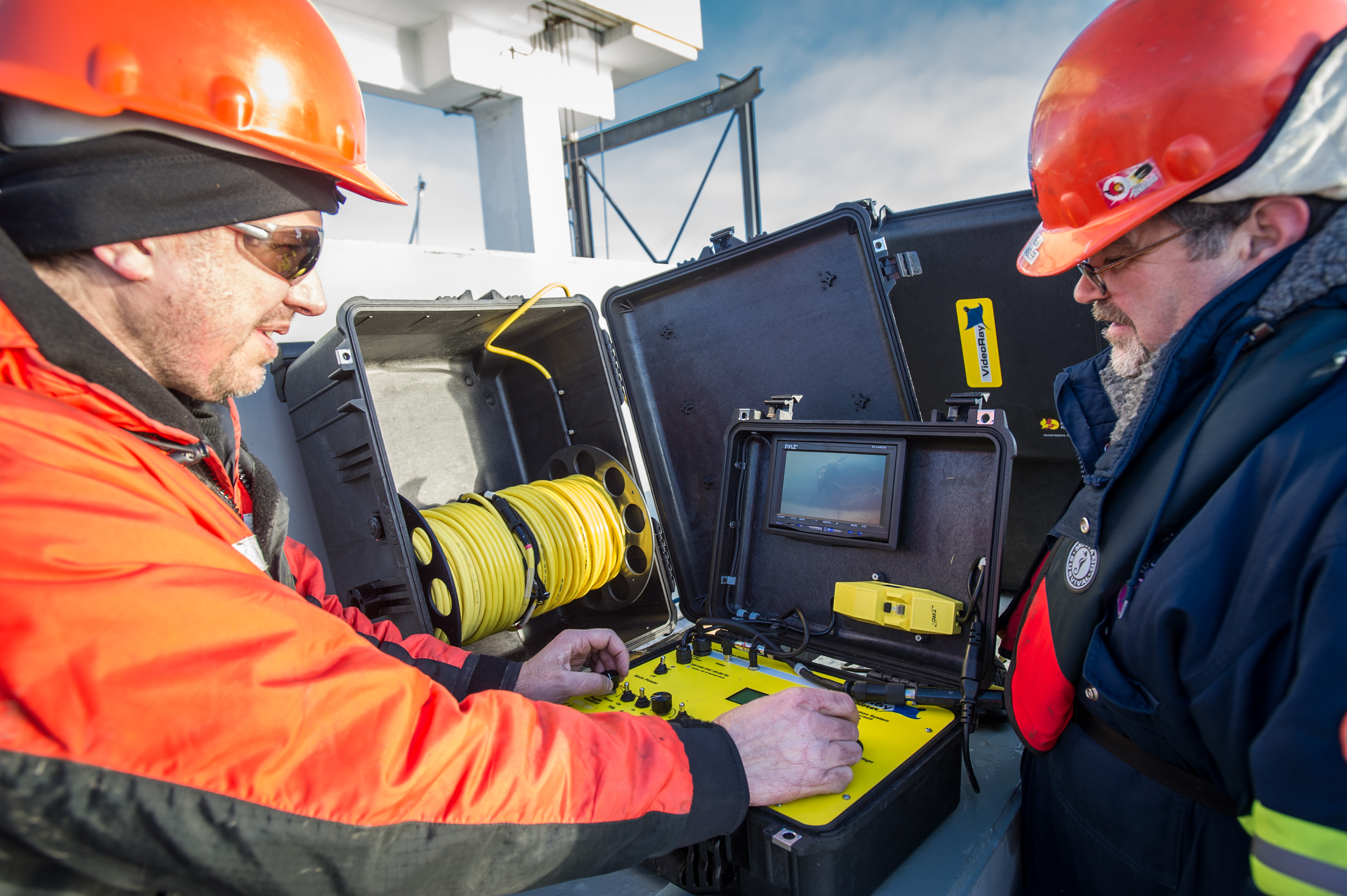 Yukon Energy staff monitor the work of the divers with the help of underwater camera equipment.