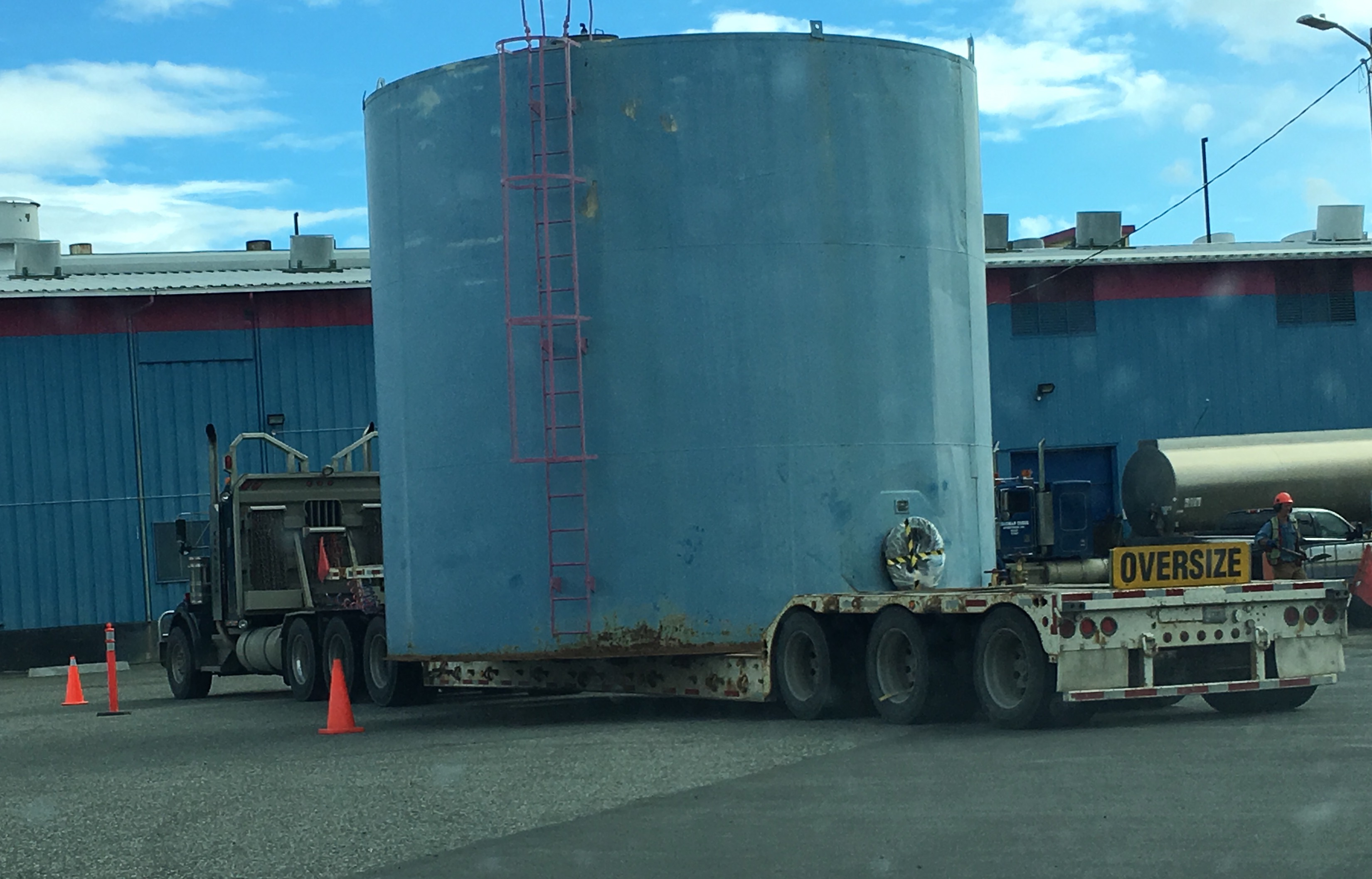 A well-known Whitehorse landmark is disappearing.
The fuel tank in front of our Whitehorse diesel plant is being removed and will be replaced with a brand new one. The old tank is from 1949 and has reached end of life.
The new, double-walled tank will be installed later this month.
While it is taller and smaller in circumference than the old one, it will hold the same amount of diesel fuel (enough for more than a week of continuous use).
Ninety-nine percent of the electricity we generate is from renewable sources, but we still use thermal (diesel and LNG) to meet peak load and for back-up.