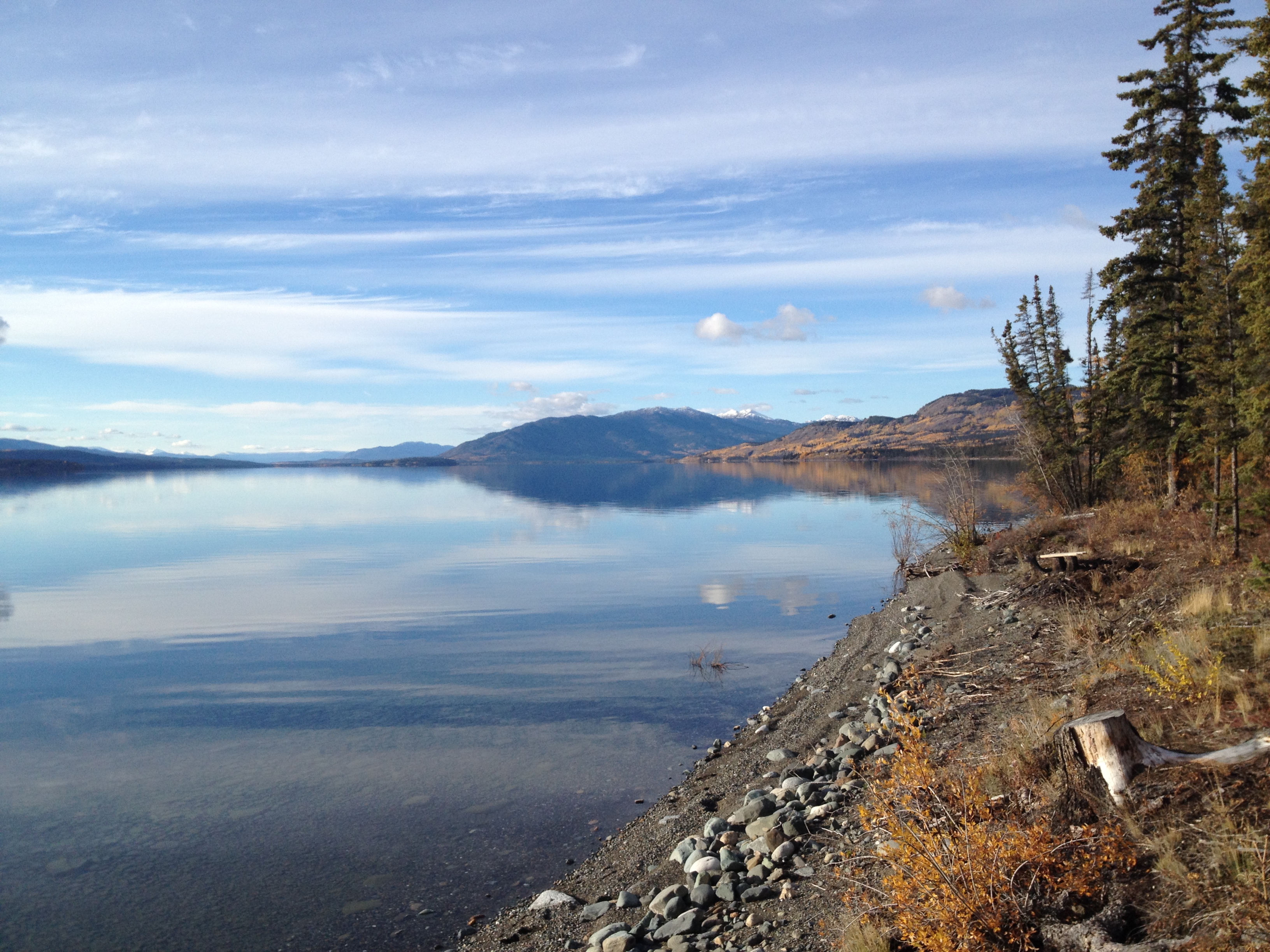 As you are likely aware, Yukon Energy has spent the last several years doing a great deal of research and engaging with Yukoners on this concept for enhanced water storage to increase peak hydro power generation. We want to bring you up to date on our work and tell you about our 2015 plans.
First though, some background for those of you who may not be familiar with the project: during the summer and fall, we have to spill water at our Whitehorse facility because we don't have the ability under our current water license to store it in the Southern Lakes system. However in winter there isn't enough water to meet the demand and Yukon Energy must at times resort to using diesel to meet peak loads. Burning diesel is costly and emits greenhouse gases and other pollutants.
The Southern Lakes Concept proposes a change to our water license so we could store some of that water that is currently spilled, for use in the winter. It would involve a change to the existing Full Supply Level (the controlled maximum lake level stipulated in our water license) of 30 centimetres for a limited period in the late fall, and change of 10 centimetres to the Low Supply Level during the spring. In many years the water level of the Southern Lakes naturally exceeds this conceptual full supply level.
The Benefits
The Southern Lakes Concept could contribute about seven GWh/year of low cost energy, during the winter months when we need it most. This is sufficient to power about 600 to 800 homes, and save Yukoners up to $2.3 million a year at today's diesel prices (up to $2-million annually of blended LNG/diesel at today's prices), helping to keep electricity rates affordable. This renewable energy project would reduce GHG emissions by up to 5,600 tonnes a year (diesel) or up to 4,900 tonnes a year (blended LNG/diesel).
Yukon Energy is looking at other renewable options too, but squeezing the most out of our existing assets should be, and is, the first energy supply option we consider.
It's important to point out that there are already naturally occurring erosion and groundwater issues in the Southern Lakes. The mitigation work we would do as part of this project would address those issues systematically and effectively, providing a long term benefit to Southern Lakes residents.
In terms of our 2015 plans: over the next four or five months, we will do the following:
Meet one-on-one with Southern Lakes residents who could see groundwater or erosion impacts as a result of this project to discuss possible mitigation measures;
Continued engagement with the affected First Nations; and
Continued discussions with other stakeholders.
Yukon Energy has undertaken many studies on the potential impacts of this project on wildlife, wetlands, shorelines and sub-surface structures. These studies – in combination with the focused engagement process we are doing - will inform a decision as to whether we would move ahead into the regulatory phase. Permitting would involve an amendment to our current water use license and an evaluation of potential environmental and socio-economic effects under YESAA. That work would likely take a year and a half to two years, so the earliest we can see this going ahead as an approved project would be in 2017.