In spite of the frigid temperatures this week, work continues on the LNG site in Whitehorse. The plant is expected to be in service this spring.

Tasks such as welding are going ahead safely under the cover of tarps. Here are a few photos taken yesterday morning.

Credit: www.archbould.com.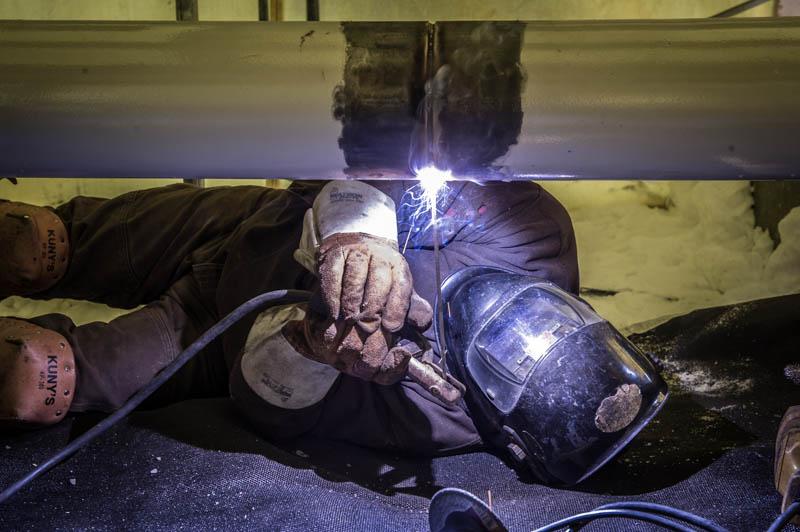 A crew member welds the natural gas piping and the heating/cooling lines.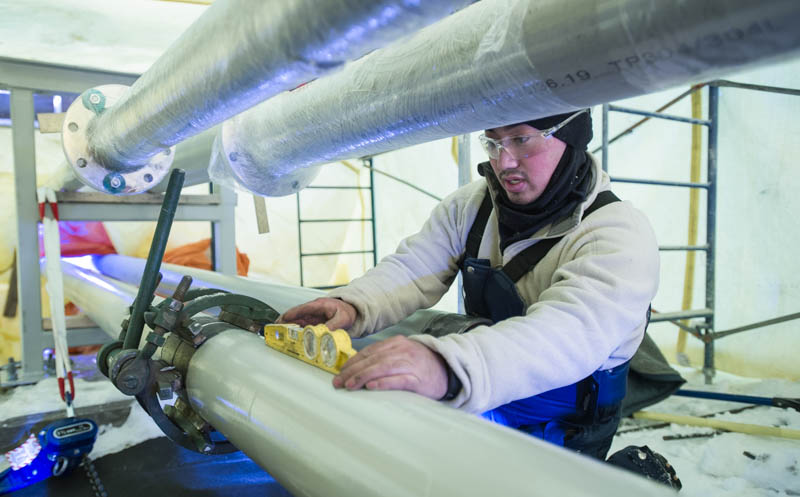 These pipelines will receive heat tape and insulation. This crew member is measuring the pipe for the installation of the insulation.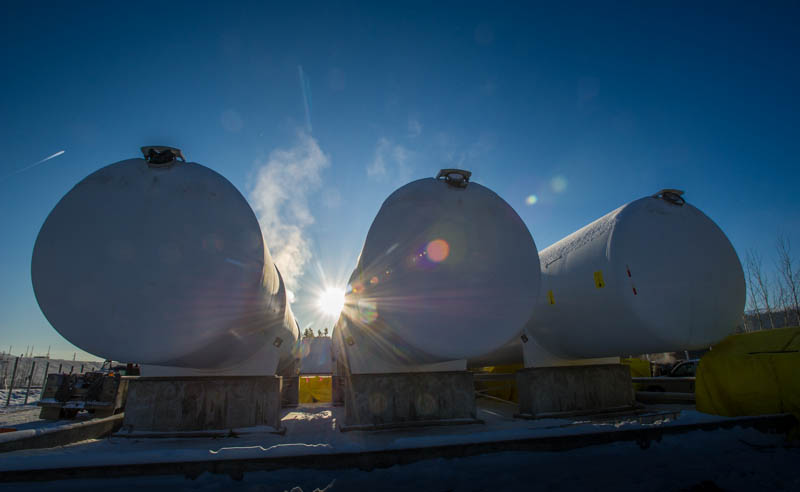 The brilliant winter sun peaks through the natural gas storage tanks.