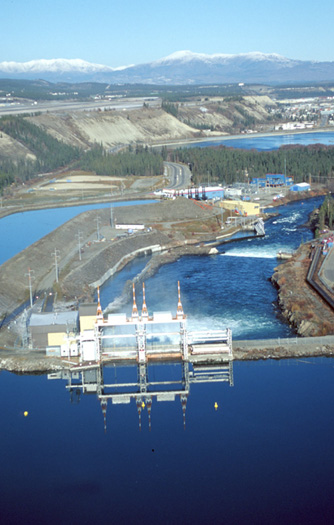 At Yukon Energy, safety is a part of every action we take and every decision we make.
As part of our safety commitment to the public and our employees, we have implemented new safety features at our Whitehorse dam and Marsh Lake control structure.
Effective immediately, a horn will sound and a light will flash to warn of a sudden increase in river levels as a result of water being release through our spillways.
The horn will operate between 7 a.m. and 9 p.m. The light will flash any time that water levels are about to rise.
In each case, the horn and light will operate for 30 seconds.
When this happens, please move well back from the edge of the river.
Our decision to make these changes came as a result of input from Yukoners and a review of our dam safety practices.
Please let us know if you have questions or concerns.