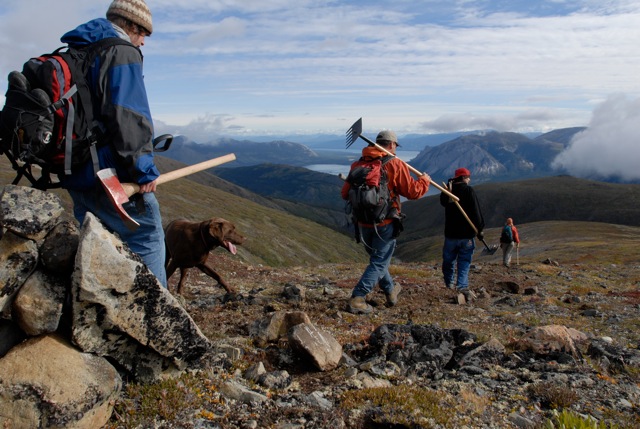 The Contagious Mountain Bike Club in Whitehorse and the Carcross Tagish First Nation are in the running in a national contest that could result in $10,000 of prize money for trail improvements at Montana Mountain in Carcross. But they need your support. And Yukon Energy is going to do what we can to help by topping up that amount.
Here's the deal: the outdoor retailer Mountain Equipment Co-op (MEC) is inviting people to vote for their favourite mountain biking area in Canada. MEC has handpicked the Contagious Mountain Bike Club as one of the contestants, given all the great work the club has done over the years to develop and maintain Yukon trails.
If they win, the Contagious Mountain Bike Club will use the money to sponsor a Carcross Tagish First Nation initiative called the Singletrack to Success Project. The initiative puts young Carcross-Tagish First Nation members to work developing trails on Montana Mountain.
But they are up against giants like Whistler, B.C. and Jasper, Alberta, and this contest is all based on most votes.
So this is where all of us come in. For every person who votes for the Contagious Mountain Bike Club, Yukon Energy will donate a dollar to the cause, up to a maximum of $2,000. We'll provide that money to the club whether they win the $10,000 or not. However we feel by all working together, Yukon can come out on top in this contest.
You can vote once a day between now and Feb. 25th, but you must be a Facebook member to vote.You can join the club's contest page or go straight to the voting page.
Photo credit: Derek Crowe