For those of you driving by our Whitehorse facilities, you'll have noticed lots of progress being made on the Whitehorse Diesel to Natural Gas Conversion Project. Here are some photos of the more recent work being done. In speaking with one member of the crew, he said that the construction standards for this job are among the most stringent and skookum that he has ever seen. We knew this, but it was encouraging to hear it from an outside source. Photos: www.archbould.com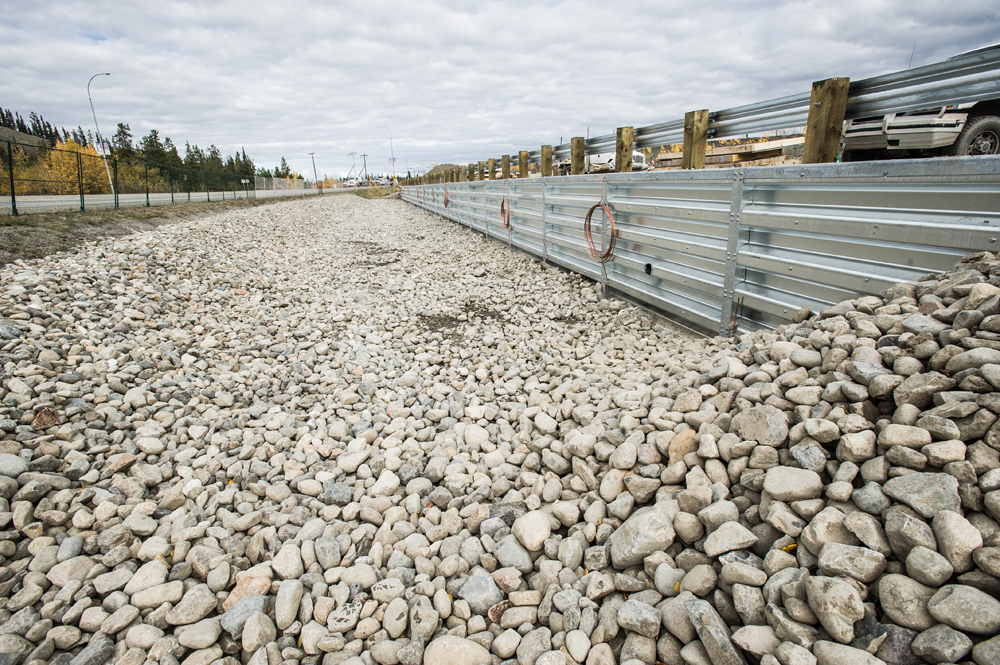 The design of this retaining wall makes the most efficient use of the available space.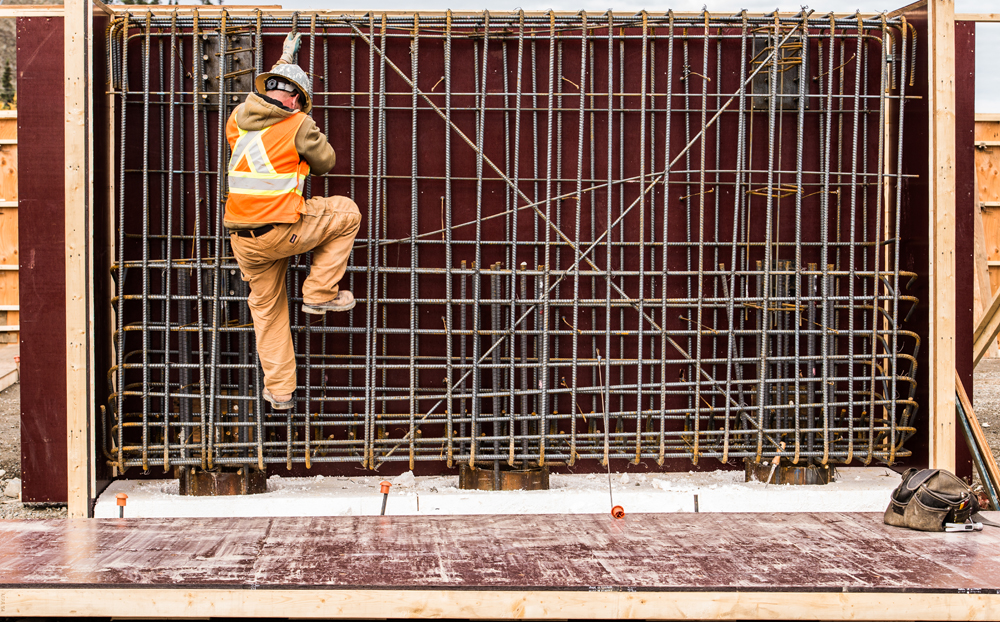 This crew member is preparing one of six piers that will hold the three LNG tanks. Once he finishes adding the re-bar for support, concrete will be poured, and will be left to cure for a couple of weeks. Then the tanks, which are each about 70 feet long, can be set in place.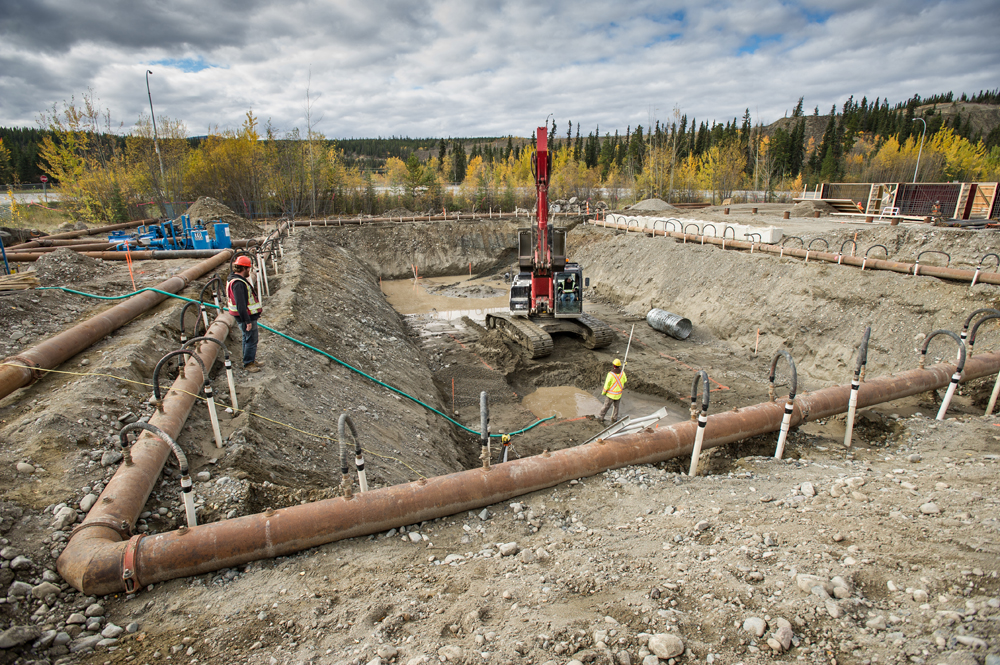 This shows work on the empoundment pit, which when completed will act like a big empty bathtub that will collect the LNG in the very unlikely event of a leak or spill. Right now crews are using small pumps to get rid of the groundwater and carry it away from the site. Once the concrete pit is poured, groundwater won't be an issue.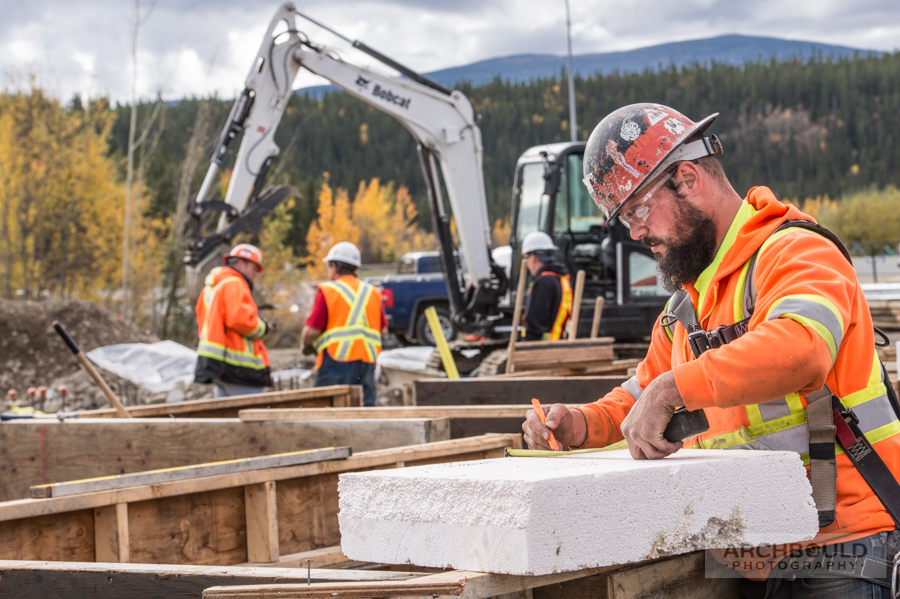 This crew member is measuring and cutting styrofoam that will be laid down at the base of the generator pads for frost protection.