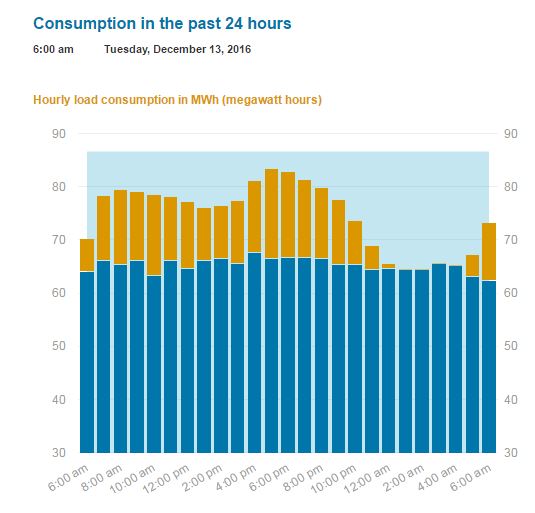 Yukon Energy hit a new all-time peak yesterday in terms of the amount of electricity generated at any one time. At 5:35 p.m. we were producing 84.33 megawatts of power, and that was with the Minto mine using about three megawatts less than normal.
This broke the previous record of 83.69 megawatts set on January 5, 2015.

At times like this, we encourage Yukoners on the grid to be extra conscious of your electricity use, and conserve where you can.
If you want to know when we are into periods of burning thermal (diesel and liquefied natural gas), see the consumption charts on our website. The dark blue shown is hydro, and the orange thermal.
Last night, and again this morning, we are burning about 17 megawatts of diesel and LNG.