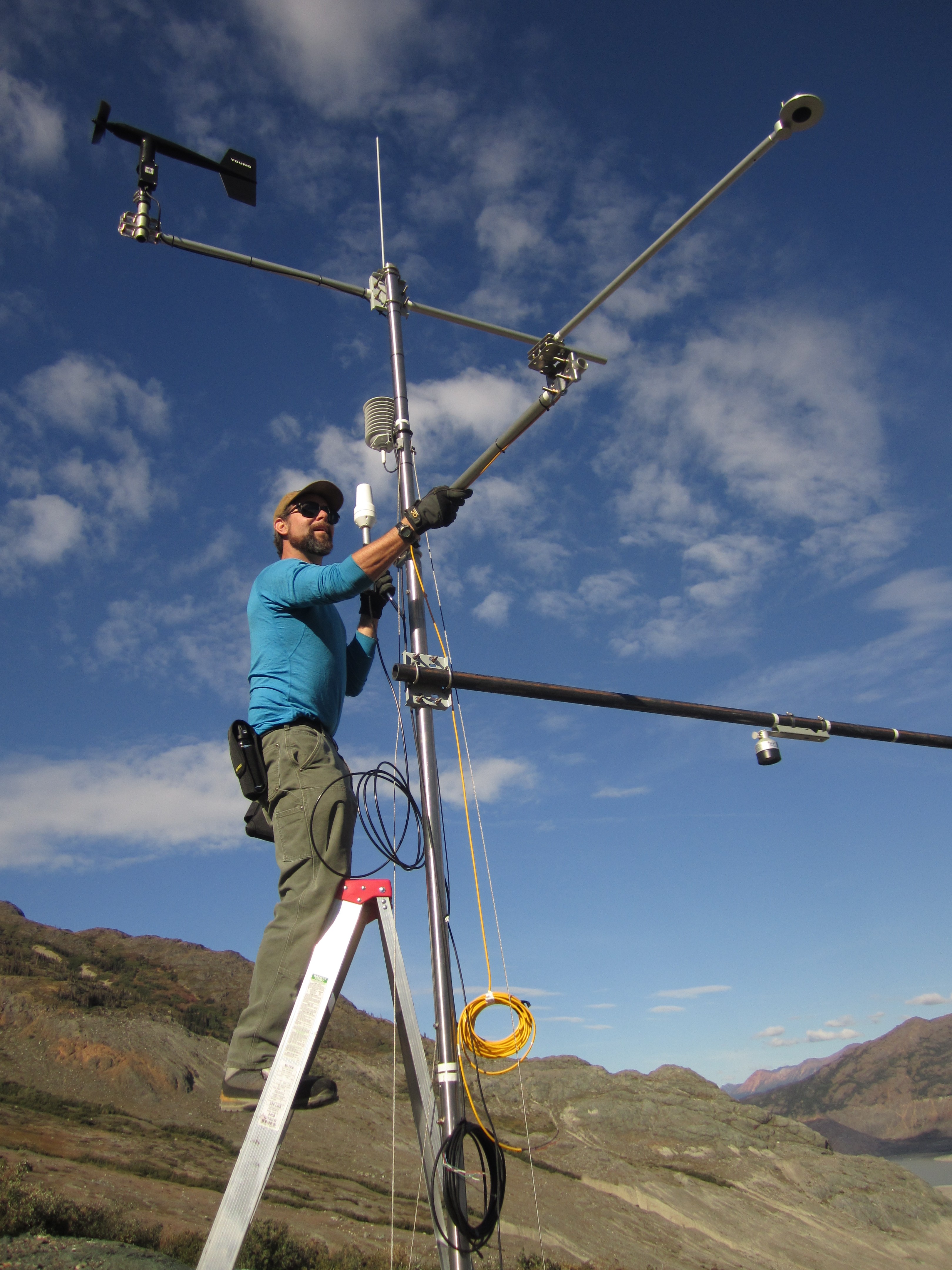 For the fourth year in a row, Yukon Energy is working with the Northern Climate ExChange (NCE) of the Yukon Research Centre to gather new information about how climate change could affect hydro generation at the Whitehorse dam.
Multi-year matching funds from Yukon Energy Corporation and the Natural Sciences and Engineering Research Council (NSERC) is allowing NCE to continue its work of investigating the implications of climate change on hydro generation.
Preliminary research began in 2011, when Yukon Energy provided the Northern Climate ExChange with funding to gather some initial ice data on the Upper Yukon River Basin, at the Llewellyn Glacier and Fantail River. A year later, researchers went back to the area to install two monitoring stations in the Fantail River Basin. Since then, the stations have recorded information such as air temperature, precipitation (both rain and snow) and solar radiation. They are tracking changes in the weather both in the medium and long term.
The 2013 fieldwork involved installing two more meteorological stations on the Llewellyn Glacier.
This year scientists plan to put the last of the monitoring stations at the headwaters of the Wheaton River, another tributary of the Yukon River.
Yukon Energy and NSERC have each contributed $385,000 for three fiscal years of work (2013 – 2016). Technical and other support is being provided by the University of Alberta, the Juneau Icefield Research Program, Yukon Geological Survey and Environment Yukon's Water Resources Branch. As well, Yukon College students are involved in many different aspects of this project, including field work and data interpretation.
This research is critical to Yukon Energy in terms of helping us plan for climate change and the implications on our ability to generate hydro power. With the majority of the electricity we produce coming from the Whitehorse hydro facilities, we must be ready for any future changes in the watershed that feeds our Whitehorse system.
By the end of this project in 2016, researchers expect to develop a model that will help Yukon Energy in our future resource planning. The model will also assist us in operating our Whitehorse hydro facilities in the most efficient way possible under various scenarios.
Visit the Northern Climate ExChange website for more details on this initiative.