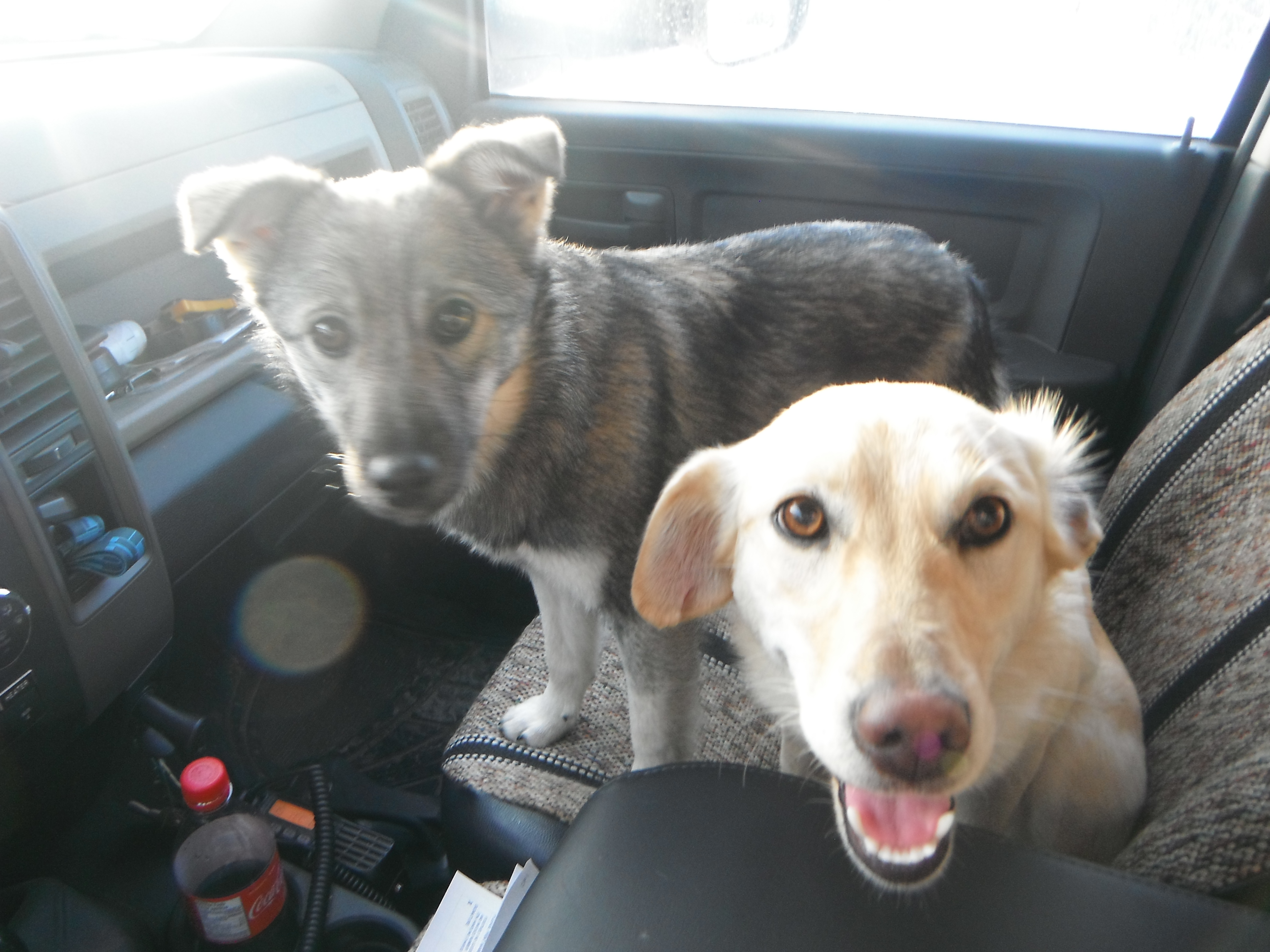 We just have to share this story we received this morning from one of our staff:
Last November I was returning from Dawson City in the early morning after completing a work project. As I approached Swallow Creek, between Stewart Crossing and Pelly Crossing, I saw two very sad faces in the blowing snow. I pulled over to check out what it was, and to my shock I discovered two little dogs. There were no tracks around them, so I believed they had been dumped there. The temperature was between -25 to -30 degrees C.

The blonde dog had no trouble with me picking it up. The little husky however, didn't want anything to do with me. After 15 minutes of trying to catch the husky a south bound vehicle stopped to help. The female driver was able to pick up the husky in seconds.

With both dogs in the passenger seat of my truck I headed to Pelly where I stopped at the RCMP detachment and asked if anyone lived in the Swallow Creek area. The constable didn't know of anyone. The constable informed me that Pelly Crossing was overrun with dogs so I decided to bring the animals back to Whitehorse.

Both dogs curled up on the arm rest of the truck for the rest of ride to the Whitehorse animal shelter and that's where I believed my good deed was over...until last night at our annual staff BBQ.

I had heard that one of our other employees (we'll call him Al) had adopted a dog from the shelter and last night he brought it to the BBQ. I looked at the dog and knew it was the husky I had rescued from the side of the road. In talking with Al and his wife it turns out they had adopted both dogs and the second dog now lives with Al's mother-in-law.

Al says when he adopted the animals, he was given no information about them other than that they came from the Pelly area. His dog is named Pepper, and is seen below on a family holiday. The blonde dog's name is Halo.