2021 flooding in the Southern Lakes led to boat lock damage.
Last year's high-water levels and flood conditions in the Southern Lakes caused significant damage to the Lewes River Control Structure boat lock and island. The Lewes River Control Structure is a critical piece of energy infrastructure that helps us regulate water levels during the fall, winter and spring each year.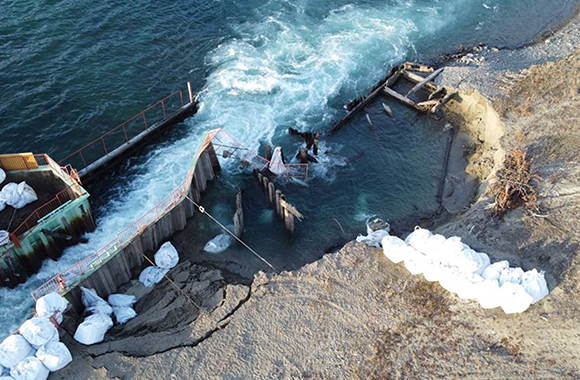 Flooding damage to the boat lock, island and shoreline caused by high,
fast-moving water in the Southern Lakes in 2021
We are currently working with experts to engineer and design a solution for the boat lock. Repairs to the boat lock are expected to start later next year when engineering is complete, and to take one to two years to complete.
Last year, we installed rip-rap to the area directly south of the boat lock to protect the boat lock, the island and the shoreline north of the structure from further damage caused by fast-flowing water.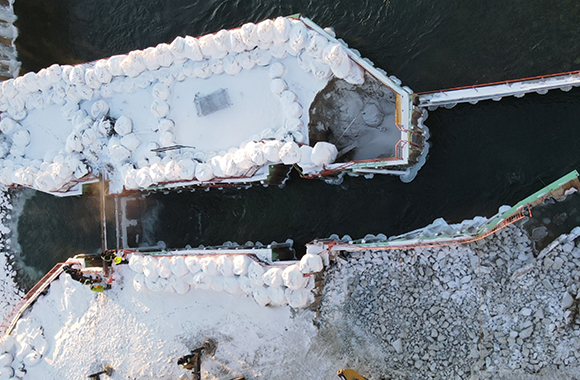 Rip-rap and a sluice gate added in fall 2021 to prevent further damage
Riprap and a sluice gate have already been installed in the boat lock, making it unavailable for use and passage.
A new portage area was built on the west side of the Lewes River Control Structure this year for boaters and other lake users to safely portage around the structure. Signage was also installed before the boat lock on the north and south sides of the control structure to let water users know about the boat lock closure and the new portage area.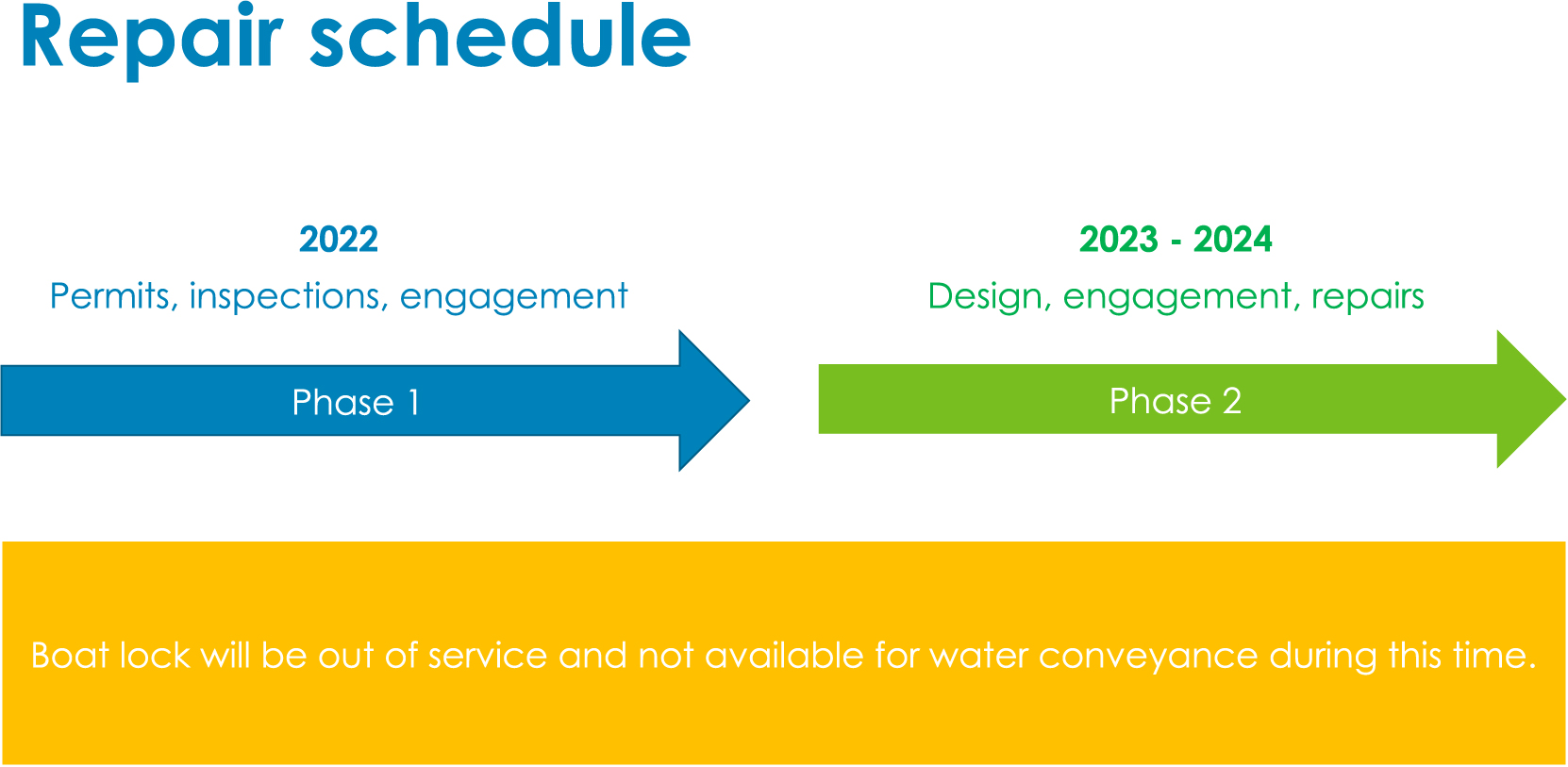 Repairing the boat lock provides an opportunity to mitigate future flooding.
Over the years, we have been asked about what more Yukon Energy can do to increase flows out of Marsh Lake. Repairing the boat lock over the next couple years presents us with an opportunity to look at possibly redesigning the boat lock in such a way that allows for more water to pass through it during future high-water years.
New designs for the boat lock will be developed early next year, after we have had a chance to inspect the structure this fall. Once the designs are complete, we will share them during public information sessions for your input on the final design.