We are currently looking at repair options for the boat lock.
In 2021, high water damaged the boat lock when we opened it to pass more water out of the Southern Lakes. As a result, repairs are now needed. Over the years, we have heard that flood mitigation in the Southern Lakes is important to many people. Repairing the boat lock presents us with an opportunity to look at possibly redesigning the boat lock in such a way that allows for more water to pass through it during future high water years.
There are three main options we are considering:
Option 1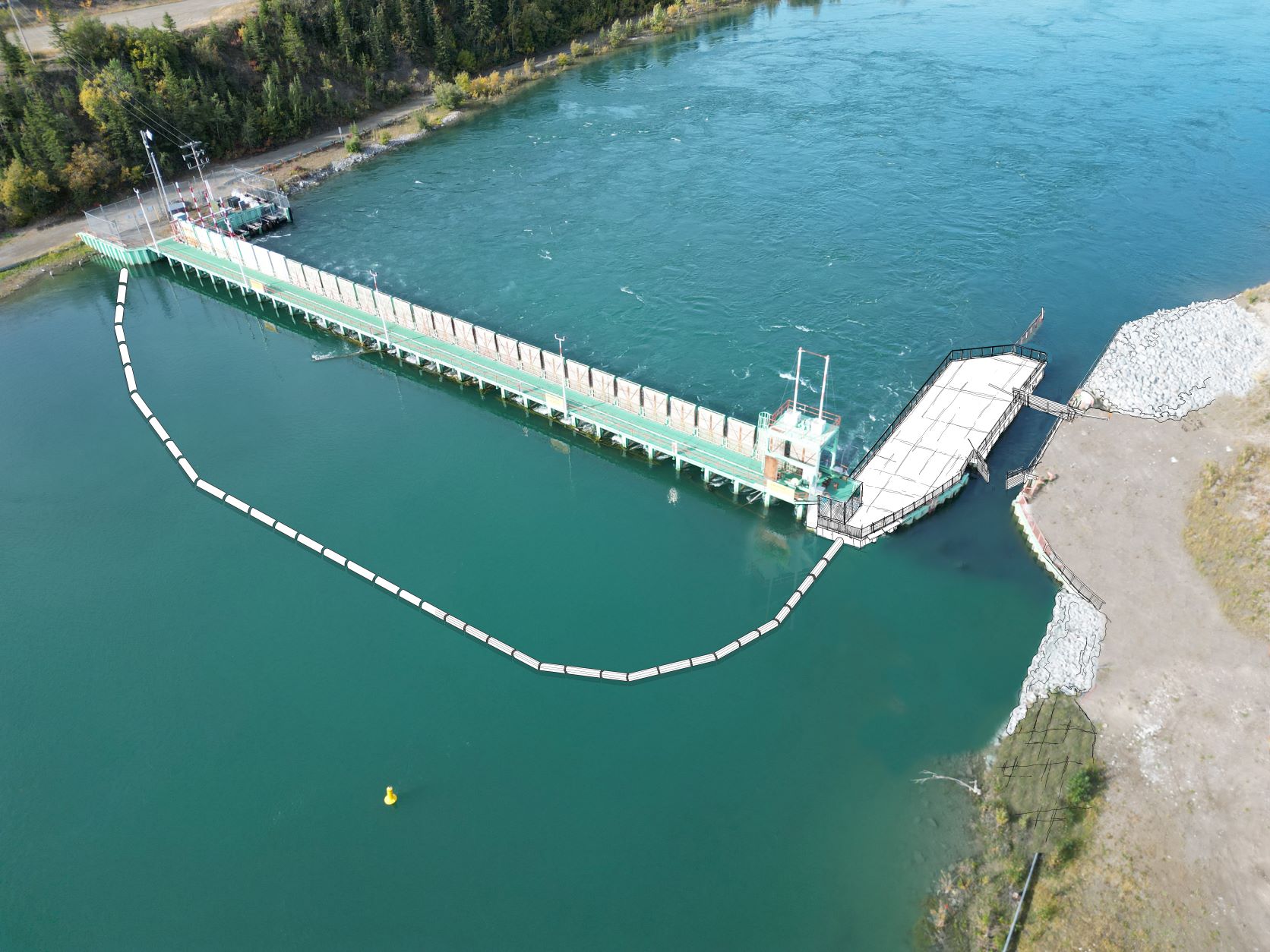 Like-for-like replacement
Estimated cost of repair: $11M
Timeline to build: one summer
Option 2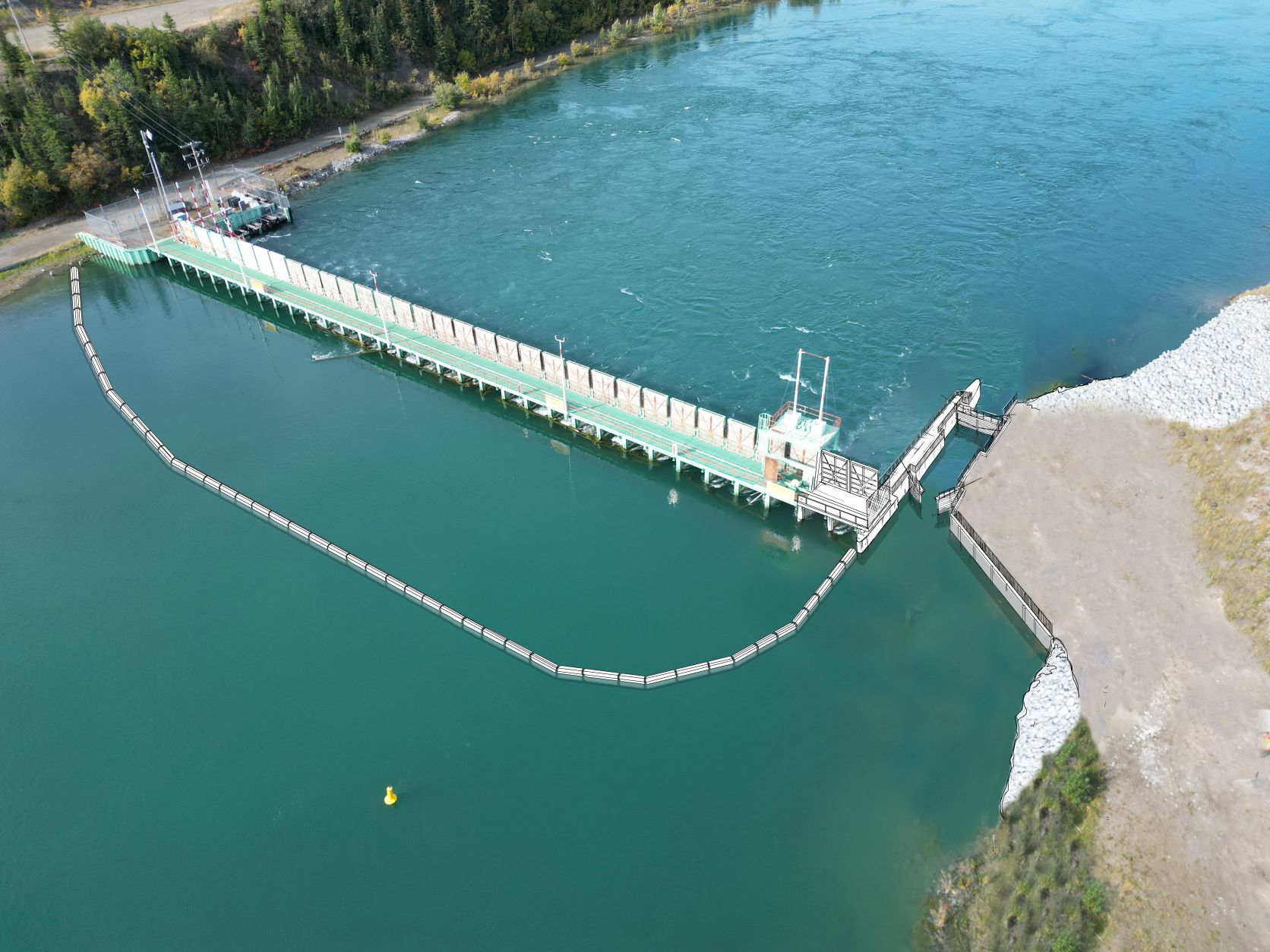 Removal of the sheet pile island plus the addition of two gates
Estimated cost of repair: $25M
Timeline to build: one summer
Option 3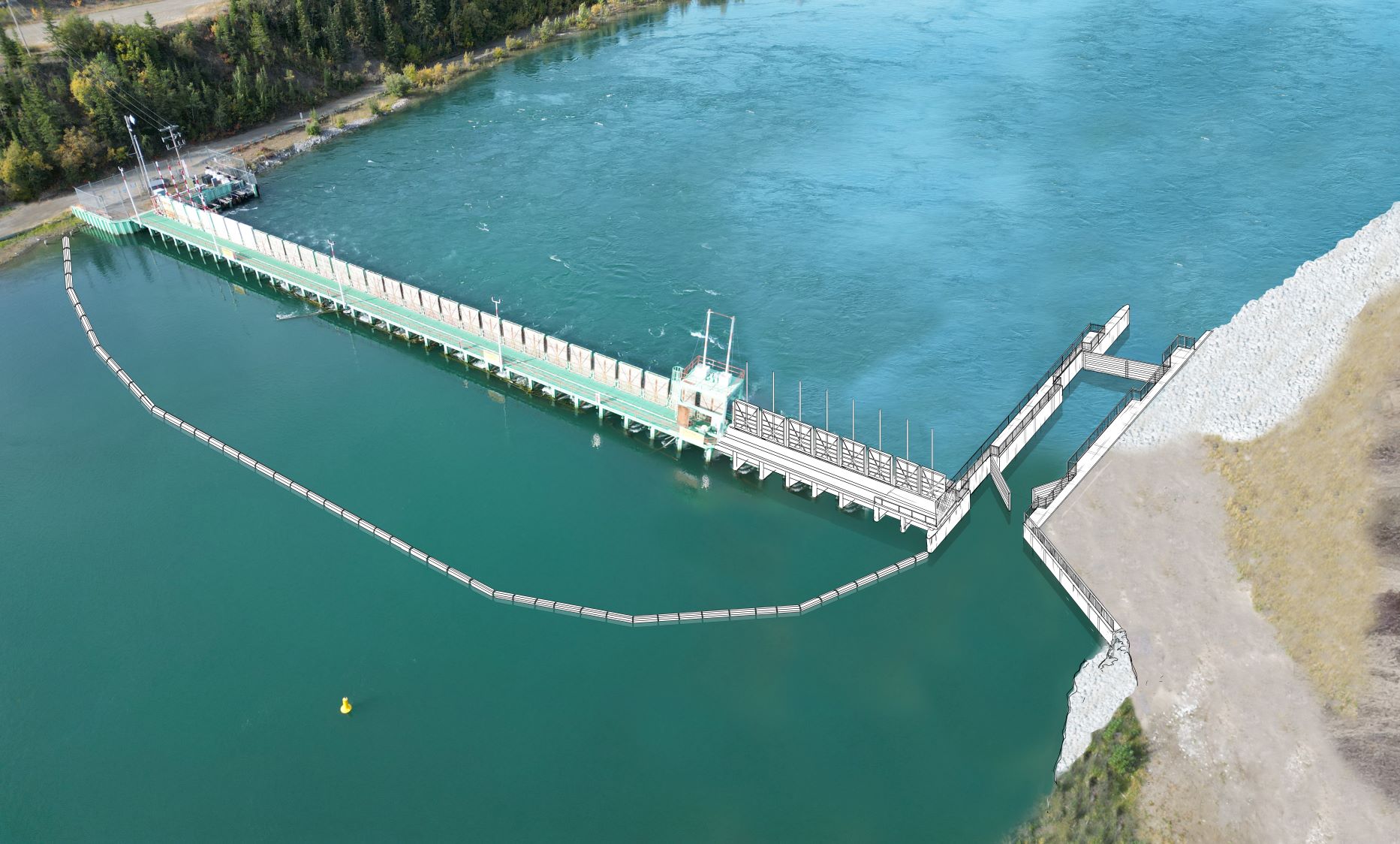 Removal of the sheet pile island, the addition of eight gates, cutting into the slope, slope stabilization, wider boat lock, electrically controlled gates
Estimated cost of repair: $50M+
Timeline to build: two years
Why does the boat lock need repair?
High water levels and flood conditions in 2021 in the Southern Lakes caused significant damage to the Lewes River Control Structure boat lock and island. The Lewes River Control Structure is a critical piece of energy infrastructure that helps us regulate water levels during the fall, winter and spring each year.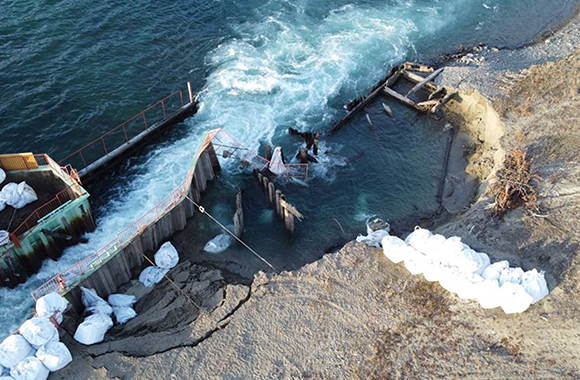 Flooding damage to the boat lock, island and shoreline caused by high,
fast-moving water in the Southern Lakes in 2021
We installed rip-rap to the area directly south of the boat lock to protect the boat lock, the island and the shoreline north of the structure from further damage caused by fast-flowing water.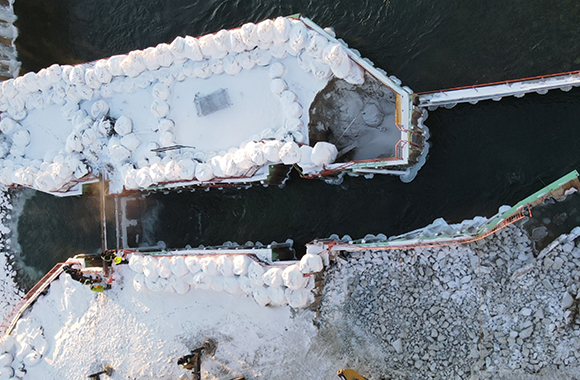 Rip-rap and a sluice gate added in fall 2021 to prevent further damage
Riprap and a sluice gate have already been installed in the boat lock, making it unavailable for use and passage.
A new portage area was built on the west side of the Lewes River Control Structure for boaters and other lake users to safely portage around the structure. Signage was also installed before the boat lock on the north and south sides of the control structure to let water users know about the boat lock closure and the new portage area.
If you have a preferred repair option or general feedback, please share it below.
Please submit your comments through the online comment form below.