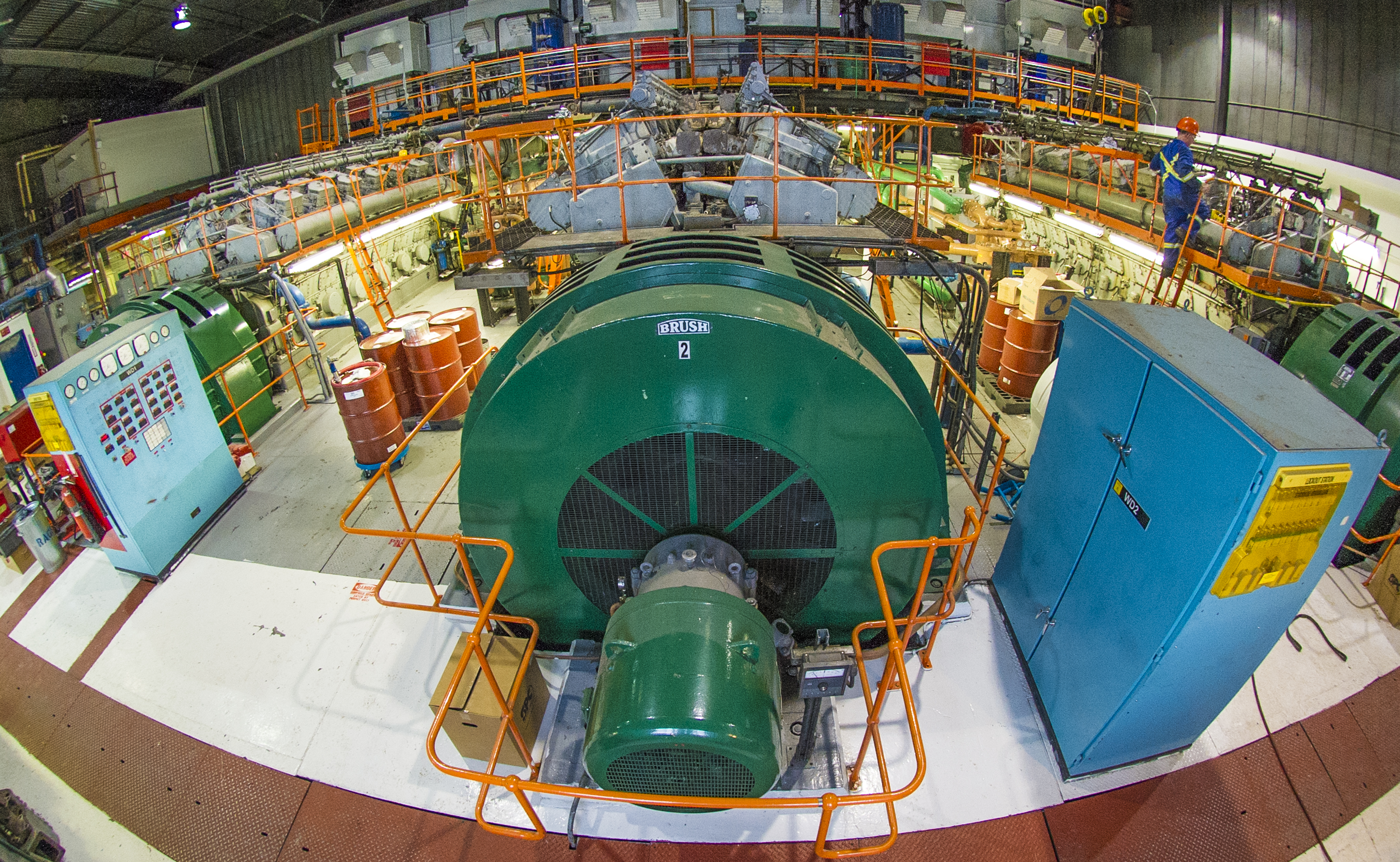 Today's question: I have been hearing the noise of your diesel generators in Whitehorse a lot lately. Why have you been burning so much diesel and why can't you run the diesels at times when it isn't bothersome to people (not when I am trying to walk my dog or each my dinner outside)?
Thank you for your questions. At Yukon Energy, 99 percent of the power we generate comes from renewable sources (mostly hydro with a small bit of wind and solar). However, when we don't have enough renewable energy, we must rely on our diesel and LNG facilities to supplement so we can keep the lights on and homes/businesses warm.
For the last several weeks, we have not been able to produce power at our Aishihik hydro plant because of repairs being made to that facility's elevator. The plant is 110 metres underground so an elevator is required to access the generators.
Not having access to that plant, coupled with cooler fall temperatures and increasing darkness, means we are burning more diesel and LNG than normal. That is especially the case around the breakfast and dinner hours, when demand for electricity is at its highest. The generators must run when the electricity is needed; there isn't a way to run them during off-hours and store the electricity.
I should mention that we are using both LNG and diesel, but because the LNG plant is so quiet, few people realize it is operating. We don't have enough LNG alone to meet the demand, which is why we are using diesel too.
Things should get back to normal in a couple of weeks, once the Aishihik plant is operating again.
Photo: One of the Whitehorse diesel units Credit: www.archbould.com